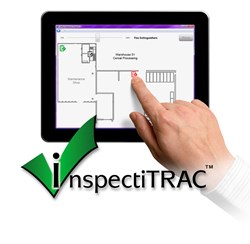 Le Sueur, Minnisota (PRWEB) September 29, 2013
Russell Associates President and CEO Jerry Van Oort and Business Development Specialist Kevin J. Gilbert will exhibit at booth #82 on Oct. 9-10, during the exhibition portion of the 2013 WI SHRM Wisconsin State Conference. The event will be held Oct. 9-11 at the La Crosse Center in La Crosse, Wis. Russell Associates' CEO, Jerry Van Oort, sees Russell Associates' attendance as an opportunity to present products to a variety of professionals looking to improve training, industrial or general safety, food safety and quality programs' efficiencies in their work environment.
Van Oort and Gilbert will present a variety of products to conference attendees; one is Russell Associates' intRAtrain Blended Learning Solutions. In today's dynamic and competitive corporate environment, being aware of current and emerging business practices will not lead to advancement of employees or their productivity. To succeed, companies must be at the forefront. That means personnel must have the knowledge and tools that will propel them and your business into the future. intRAtrain Blended Learning Solutions provides employers with an effective and efficient tool to not only train but develop their employees.
intRAtrain BLS uses a proven six-phase performance system to bring novice or experienced learners to performance mastery faster and with greater motivation than traditional "training programs." intRAtrain BLS combines pre- and post-assessments to ensure all participants learn the critical and need-to-know information; performance contracting that sets desired behavior change; eLearning that maximizes knowledge transfer; live learning that optimizes skill development and virtual coaching that ensures ongoing focus and extends the behavior and performance change process.
Jerry Van Oort, CEO of Russell Associates, comments, "I am excited to have Kevin (Gilbert) and I attend the 2013 WI SHRM conference to demonstrate to businesses how intRAtrain Blended Learning Solutions can help them develop their employees and leaders using this innovative approach. It allows employees to achieve more while focusing on key business principles that make companies stronger."
Another product the duo will present to conference attendees is Russell Associates' inspectiTRAC™. An increase in government food industry regulations and certifications is driving the importance of inspections and audits. inspectiTRAC™, Russell Associates tablet-based software, provides companies with the tool needed to reduce costs associated with inspections, audits, and observations. This software, designed for client customization in a wide range of businesses and industries, reduces employee inspection time while increasing data accuracy.
inspectiTRAC™ tablet-based software is designed to make the inspection and auditing process trouble-free by integrating the inspection/audit criteria and location visuals directly into the program design, thus reduces the time needed to complete inspections while also reducing errors in data entry. The system links seamlessly with inspectiTRAC™ manager, a cloud-based management tool for reporting, alerting and scheduling audits and inspections, and inspectiTRAC™ administrator, a platform for creating and editing the maps and inspection criteria used by the inspectiTRAC™ program.
Van Oort comments, "inspectiTRAC™ is a revolutionary tool that can save companies thousands of dollars annually. Our customers have found there is "no comparison" between using inspectiTRAC™ and completing the same tasks using a clipboard and pencil. Manual inspections that were taking companies more than 90 hours to complete are now taking just 16 hours. The return they are seeing on their investment is incredible."
Other Russell Associates products on display include:

intRAtrain™ LMS- is a Learning Management System (LMS) designed for small and mid-sized companies. This breakthrough LMS is easily navigated and used by administrators and students alike. intRAtrain™ gives you the freedom to create and register for classes, enroll students, track completion, create and print testing and assessments, record results, print classroom rosters, deliver e-learning, access standard and custom reports and much more.
intRAtrain™ Safety- is a library of more than 50 online training courses on topics from personal protective equipment to GMP and lockout/tagout . These courses help modify employee behavior and practices to ensure consumer and employee safety. SafeTrain™ general safety courses focus on employee health and safety performance by influencing and standardizing employee actions, behaviors, and practices to reduce accidents and incidents.
intRAtrain™ Food Safety a library of training modules designed to effectively and efficiently deliver essential training to employees in the food industry influencing and standardizing employee actions, behaviors, and practices to reduce accidents and incidents. If you're looking for HACCP training or food safety training for food handlers or food managers, intRAtrainTM Food Safety has the content.
In today's highly competitive business environment, companies are looking for ways to merge technology with automation to capture efficiencies in all aspects of their business. Technologies such as intRAtrain Blended Learning Solutions and inspectiTRAC™ are just two ways to achieve these goals. Russell Associates develops solutions that improve effectiveness and efficiencies, reduce cost, and improve ROI from training, testing, and inspections.
About Russell Associates
Russell Associates is a training, testing, inspections and management systems company that works alongside clients to develop tools that effectively and efficiently do business better. The use of Russell Associates' products, intRAtrain and inspectiTRAC™, results in superiorly trained employees; improved training, testing, and inspection processes; greater efficiencies, reduced risk and lower costs.
About the Wisconsin SHRM Council
The Wisconsin SHRM Council represents human resource professionals in the State of Wisconsin and is supported through the national Society for Human Resource Management (SHRM), a non-profit professional association founded in 1948. SHRM is divided into five regions across the country.
The Wisconsin Council SHRM is part of the North Central Region. The North Central Region is made up of the following states: Wisconsin, Illinois, Minnesota, Iowa, North Dakota, South Dakota, Michigan, Indiana, Ohio, and Nebraska.
Wisconsin has 19 local SHRM chapters across the state, each that provide programming and networking opportunities in the local area. In addition, there are 16 student chapters which connect students attending state schools to SHRM.