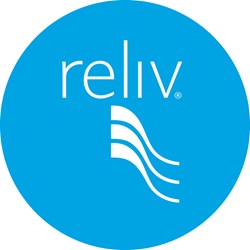 LunaRich and the epigenetic science behind it give people a whole new way to take control of their health. With the health care crisis now crippling our nation, this is welcome news indeed.
Chesterfield, MO (PRWEB) September 30, 2013
Reliv International, Inc. (NASDAQ: RELV), a maker of nutritional supplements that promote optimal health, today hailed the results of a new financial report on supplements as an indication of the economic potential of nutritional epigenetics. "It's an eye-opening report in its own right," said Dr. Carl Hastings, Reliv vice chairman and chief scientific officer. "But when you consider it in light of what we're now learning about epigenetics and how much influence we have on our own health through nutrition, it's beyond exciting."
The report, "Smart Prevention — Health Care Cost Savings Resulting from the Targeted Use of Dietary Supplements," was issued by the economic firm Frost & Sullivan. It examines four different chronic diseases and the potential for health care cost savings when U.S. adults, 55 and older, diagnosed with these diseases, use one of eight dietary supplement regimens. The results indicate that the use of specific dietary supplements in targeted populations not only provides health benefits, it also offers savings of potentially billions of dollars in health care costs. View the report.
"This report validates what we in the supplement industry have advocated for years: the need to embrace a proactive approach to health and wellness through nutrition," Hastings said. "And nutritional epigenetics is revealing that we have more control over our health than we ever thought possible."
What Is Epigenetics?
Epigenetics is the study of changes in gene expression in cells caused by mechanisms other than changes in DNA. The epigenome, which literally means "beyond the genome," is a higher level of complexity within the cell. Every cell in your body, from your brain to your toenails, contains the same DNA, or genome. The epigenome consists of DNA packaging material and determines cell function by signaling your genome which genes to turn on and off.
The epigenome also influences how well each cell functions. In the epigenome, the right lifestyle choices trigger healthy gene expression — the healthy genes get switched on, the unhealthy ones get switched off. Proper nutrition is at the center of it all.
"Most of the changes affecting your health don't occur in the genes themselves; they happen in the epigenetic switches," said Dr. Alfredo Galvez, Chief Scientific Advisor at SL Technology, Inc., a Reliv subsidiary. "And that's great news. While you can't change the DNA in your genes, you can influence the way those genes express themselves through lifestyle choices."
LunaRich: The First Epigenetic Superfood
The soy peptide lunasin is the first bioactive compound identified to affect gene expression and promote optimal health at the epigenetic level. Lunasin can attach itself to the epigenome in the cell, where it increases expression of important genes needed for normal cell functioning and protects the cells from environmental damage once it occurs. Learn more about lunasin and epigenetics.
LunaRich® is a nutritional ingredient available in Reliv products that optimizes bioactive lunasin. LunaRich is made from non-GMO soybean varieties with the highest concentration of lunasin and manufactured using proprietary technologies that maintain the lunasin's bioactivity — even after digestion.
"LunaRich and the epigenetic science behind it give people a whole new way to take control of their health," said Hastings. "And this economic report shows what it could mean financially if people begin to proactively use supplements for better heatlh. With the health care crisis now crippling our nation, this is welcome news indeed."
About Reliv International, Inc.
Reliv International, based in Chesterfield, Mo., produces nutritional supplements that promote optimal nutrition along with premium skincare products. Reliv supplements address essential nutrition, weight loss, athletic performance, digestive health, women's health, anti-aging and healthy energy. Reliv is the exclusive provider of LunaRich® products, which optimize levels of lunasin, the peptide behind many of soy's health benefits. The company sells its products through an international network marketing system of independent distributors in 16 countries. Learn more about Reliv at http://www.reliv.com, or on Facebook, Twitter or YouTube.