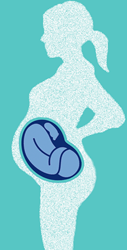 'Building a foundation of trust by treating our patients as special individuals is vital to our success,' explains Dr. Abergel
Miami, FL (PRWEB) September 30, 2013
Dental care in Miami has been taken up a proverbial notch with A New Smile Dental Center's launch of its pregnancy and oral health information. The simple yet informative infographic showcases the dangers pregnancy poses to the teeth – and vice-versa – while exhibiting the ways in which poor oral care can adversely affect pregnant women. Further, it concentrates on the reasons women should not neglect their teeth during pregnancy and documents the rules that apply at this crucial time with regard to methods of dentistry.
A New Smile is a dentist Miami practice committed to restoring and enhancing the natural beauty of its patients' smiles using modern, state-of-the-art procedures. Beginning with a philosophy rooted in high standards, the office provides personalized dental care with comprehensive treatment planning including such procedures as restorative and cosmetic surgery. First and foremost, the dentists of A New Smile believe in education and prevention – providing "dental health care" instead of "disease care" through the use of oral cancer exams, x-rays and routine cleanings. Uncompromising safety is another major area the dentists of A New Smile concentrate on, ensuring infection control, strict sterilization and cross-contamination procedures as set forth by groups such as the American Dental Association (ADA) and the Center for Disease Control (CDC).
"Building a foundation of trust by treating our patients as special individuals is vital to our success," explains a New Smile representative. "We understand how uneasy some patients may feel about their dental visits, and we make a difference in providing a relaxing and positive experience. With the announcement of this pregnancy and oral health infographic, we're proving yet again just how important our patients are to us and why we want to get them the latest up-to-date oral health information."
A New Smile Dental Center is located at 14050 SW 84th Street in Miami, FL 33183. For more information about A New Smile dentist Miami, visit: http://www.anewsmiledentalcenter.com or call 305 383-9944.