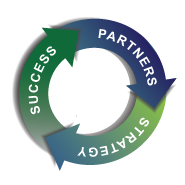 LYNC-UP provides the perfect opportunity for channel partners to offer their customers the very latest in communications technology… all in a very easy to understand and straightforward process
Boston, MA (PRWEB) September 30, 2013
SoundConnect has expanded unified communications (UC) and collaboration offerings through its agents and partners with the LYNC-UP Partner Program. The need for cost-effective, user-friendly, instant communication has spread throughout the business community at a tremendous pace.
Many businesses devote a significant portion of their budgets to deploying and operating communications systems, including email, audio conferencing, video, instant messaging (IM), web conferencing, and telephony. SoundConnect partners can now deliver a high-value comprehensive UC and collaboration offering to their customers and extend financial value.
According to Greg Plum, SoundConnect VP of Channel Development, "LYNC-UP provides the perfect opportunity for channel partners to offer their customers the very latest in communications technology… all in a very easy to understand and straightforward process. This program combines the brand-recognition of a Microsoft technology, coupled with the unsurpassed partner and client support that is the hallmark of the SoundConnect experience."
The LYNC-UP program offering ensures the agent partner will thrive along with their clients. SoundConnect's strategic competitive advantage derives from our commitment to delivering paramount tools and exceptional customer service and support to their customers. As a result of this commitment, SoundConnect recently debuts on Inc. 5000 List as the 811th fastest growing private company in America, with a remarkable 3-year sales-growth of 557%. SoundConnect understands communications are vital to business success and provide premier customized services and exceptional support to ensure success. The Telecom Association named SoundConnect Best 2012 Conferencing Provider; showcasing their ongoing long-term commitment to technology solutions for video, audio, web conferencing and customer service excellence.
With unmatched service offerings within all aspects of telephony, conferencing and collaboration, working with SoundConnect leads the way to increasing sales volume. SoundConnect agents and partners retain exceptional support and the highest commissions paid to channel sales partners.
SoundConnect specializes in unified business communications. Their offerings include a comprehensive portfolio of Unified Communication and Collaboration service: Microsoft Lync, Adobe Web Conferencing, WebEx Web Conferencing, Audio Conferencing, Webcasting, Video conferencing and hosted Microsoft Exchange. SoundConnect's comprehensive communication services are customized and implemented to optimize the requirements of their customers. SoundConnect's streamlined communications services improve productivity, expand communications, reduce operational expenses and provide tools to empower sales & marketing programs.