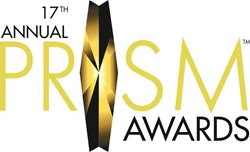 'Together, with our airing partners, we will shine a spotlight on mental health and substance use issues in a way that elevates the national conversation and sparks behavioral change.' --Brian Dyak
Los Angeles, CA (PRWEB) September 28, 2013
In its fourteenth year on the air, the PRISM Showcase, which premiered on flagship airing partner FX Network on September 14th, is enhancing exposure of its messages with expanded viewing opportunities including airings on additional national cable networks and regional cable channels, local broadcast stations, video on demand (VOD), and web streaming, though March 2014. The PRISM Awards, produced by the Entertainment Industries Council, Inc. (EIC), honor the authentic depiction of mental health and substance use in entertainment media, informing audiences, encouraging discrimination reduction and boosting help-seeking behavior.
"We are presently confirming additional media outlets, all supported by ongoing viewing availability on the Health & Wellness Channel of EICtv, our own newly launched internet television network. EIC is truly celebrating and demonstrating the ART of making a difference by bringing informative, inspirational and authentic programming to vast audiences through nearly every means of digital media possible. Together, with our airing partners, we will shine a spotlight on mental health and substance use issues in a way that elevates the national conversation and sparks behavioral change," said Brian Dyak, President and CEO of EIC and Executive Producer of the PRISM Awards.
Cable airing partners so far reach a wide range of demographics from mtvU for college students to Pivot for young adults and from FX for 18-54 year-olds to Retirement Living TV for older adults. On demand viewing is available on both cable and web streaming including MTV.com, FXNetworks.com, Amazon, and AT&T U-Verse.
Upcoming air dates:
AT&T U-Verse (streaming 9/28 – 3/31); FXNetwork.com (streaming 10/7 – 3/31); FX On Demand (available 10/7 – 3/31); MTV.com (streaming 9/15 – 10/11); Retirement Living TV (airing 10/20 – 10/23); North West Cable News (9/28, 9 p.m.); KNVA-TV Austin (9/15, 4 pm); WTGS-TV Savannah (10/6, 1 p.m.); WJCL-TV Savannah (9/29, 1 p.m.; 10/5, 1 p.m.); KHON-TV Honolulu (10/5); KONG-TV Seattle (9/29, 7 p.m.); WRIC-TV Richmond (10/6, 3 p.m.); WKYC-TV Cleveland (December); and KXAS-TV Dallas (Early 2014)
To view the latest airing schedule or to learn more about the PRISM Awards, visit PRISMawards.com.
About Entertainment Industries Council
EIC is a non-profit organization founded in 1983 by leaders within the entertainment industry to bring the power and influence of the industry to communicate about health and social issues. The organization is considered to be the chief pioneer of entertainment and journalism outreach and a premiere success story in the field of entertainment education. This mission relies on providing resource information to the creative community and culminates in recognition of the industry through the national television special PRISM Showcase which addresses accurate portrayals of substance use issues and mental health concerns. The organization also produces the S.E.T Awards, honoring positive and non-stereotypical portrayals of science, engineering and technology.
For a complete list of health and social issues addressed by EIC and local projects please visit First Draft and EIC's website. EIC's web site is http://www.eiconline.org. The PRISM Awards web site is http://www.prismawards.com