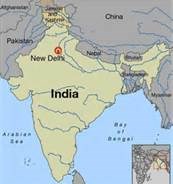 India Network Foundation help Elderly Parents visiting the US and researchers from India to present their research.
Orlando, FL (PRWEB) September 29, 2013
India Network Foundation, a non-profit community organization in the United States, supports various activities of Asian Indian population in the United States and academics of India through its prestigious travel grant program. This program is made possible by generous contributions from Dr. KV Rao, a visionary academic, to help fellow academics from India bring their research findings to professional meetings held in the United States. Details of the program and application process can be found on the India Network Foundation Web Site.
Every year hundreds of thousands of elderly parents visiting their children and grand children rely on the India Network Health Insurance Program for their health insurance coverage. India Network Visitors Health Insurance Program offers very generous medical coverage benefits including coverage for pre-existing conditions for all ages 0-99 years old. In addition to this long standing health insurance program, India Network Foundation also offers travel grants to students, faculty, and researchers from Universities, colleges,research laboratories, strictly based on the merit and importance of their research.
Professor KV Rao congratulated Dr. Anand on winning the Prestigious India Network Travel award saying, "The Foundation is helping talented young researchers from India recognize their research potential and contributions to the international body of research. I am happy to support such a program."
Our newest recipient of travel grant, Dr Anand, is faculty member of the department of Neurology at the Post Graduate Institute of Medical Education & Research in Chandigarh, India. He will be presenting his research at the Annual Meeting of Society for Neurosciences in San Diego in November 2013. Dr. Anand's research interests range from analyzing the role of genetic risk factors that modify ALS (Also known as Lou Gherig's Disease), Parkinson's Disease, and Alzheimer's Disease, to the screening of novel drugs for memory enhancement. The impact of this study's results are far reaching in helping scientists strengthen the molecular diagnostic component of research so that the new biomarkers can be discovered for evaluating disease burden. A full paper of the research will be available on the India Network Foundation web site after the conference.
About India Network Foundation
India Network Foundation, established as a US non-profit organization, has been helping the Asian Indian community in North America with programs and grants to academics from India for more than two decades. India Network Foundation sponsors visitor health insurance to tourists, students, temporary workers (H1 visa holders) and their families. All insurance products are administered by India Network Services.
For more information visit http://www.indianetwork.org.
About India Network Visitors Health Insurance
India Network Services is a US based company that administers visitor health insurance to visiting parents, transient residents, tourists, students, temporary workers and their families. Cashless Visitor health insurance plans are offered for all age groups with network based comprehensive coverage and with pre-existing condition coverage.
For more information visit http://www.kvrao.org.