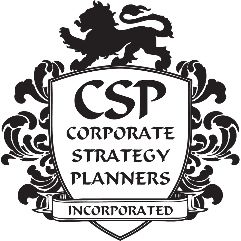 Las Vegas, NV (PRWEB) September 28, 2013
The founders of Corporate Strategy Planners (CSP) have recently updated their website to provide even greater service to their clients. The new website offers visitors more information about the company and its services and is a user-friendly portal that gives existing and potential clients all the information they need to know about CSP. A company spokesperson revealed the new site and said, "We updated our website to better reflect the types of services we offer and to give out site visitors a thorough understanding of what we can do for them."
CSP was founded 25 years ago and is now one of the most trusted incorporation services and asset protection companies in Nevada and California. The updated website details how CSP helps clients incorporate in Nevada and California, and lists the steps the company takes to make sure incorporation is accomplished quickly and expertly.
Visitors to the updated website can learn about CSP and its services. The site lists all of the CSP services and a simple click will take visitors to a page that details each service and how CSP implements the various legal services it offers. The website also clearly presents CSP as a leader in incorporation and other legal services, with 25 years of experience to rely on.
To learn more about how to form a Nevada Corporation visit the new CSP website, visit http://www.corp-plan.com/. Those interested in learning more can also call 1.800.686.8626 to speak with a company representative or contact the company using the handy form on the website's "Contact" page.
###