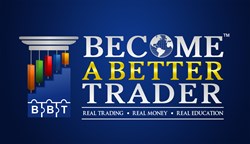 As the only American to hold this title it is a great honor to bring the trophy home for the second year in a row
Chicago, IL (PRWEB) September 30, 2013
After a grueling multi-round competition, International Trading Champion, Rob Hoffman, came out victorious at the recent 2013 Salon Du Trading, Trading Duels Competition hosted by Andre Malpel and Valerie Cornelius Malpel.
For the second time, the competition pitted Hoffman against hand-picked top professional traders from around the world in hour and a half waves.
"As the only American to hold this title it is a great honor to bring the trophy home for the second year in a row," says Hoffman.
Due to technical difficulties at the event site, the first round of competitions was cancelled after some effort to get the competition going. The postponement of the first round of elimination resulted in an intense second round of elimination with 14 traders being eliminated down to only 4 traders for the third round.
Aspiring traders attending the trade show were able to view the duel as a part of the audience. Not only were they able to watch some of the finest traders from around the world but were also privileged to learn from Hoffman and others as they shared strategies and setups that they were searching for during the duel.
Using the same techniques and methodologies that he teaches in the Become A Better Trader Live Trading Room, Hoffman was able to secure the win over experienced trader, Tarek Elmarhri in the final round of the duels.
In a follow up presentation, Hoffman was delighted to share the strategies and setups that lead him to his victory in the competition. With seats filled in the room and many traders looking to ask Hoffman questions about how to trade, this was the perfect opportunity for many aspiring traders.
To be notified about upcoming events like this one, please register at http://www.becomeabettertrader.com/register.
About Rob Hoffman
Rob Hoffman is Founder and CEO of Become A Better Trader, Inc. and an 18+ year veteran of the financial markets. Mr. Hoffman is a Professional Trader, frequent speaker for the major financial exchanges, commentator on market and instrument direction. He is also as highly skilled educator and passionate mentor to tens of thousands of students from around the world, an International Trading Champion, and consultant to institutional clientele as well as aspiring traders.
For more Media Inquiries or information about this special event or upcoming events, contact Kim Thomas at media (at) becomeabettertrader (dot) com or visit http://www.BecomeABetterTrader.com
About BecomeABetterTrader.com
Become A Better Trader Inc. provides must-have educational resources in the area of Futures, Forex, Stocks, Options, and ETFs with a focus on both intraday and swing trading strategies for both short-term and long-term traders and investors. Clients range from aspiring traders to institutional clientele requiring private consultation.