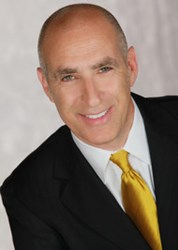 New York City, NY (PRWEB) September 27, 2013
Attorney Steven A. Goldstein is known for his longstanding and unique background in the practice of immigration law, which includes former experience as a trial attorney for the Immigration and Naturalization Services. The attorney is also a former prosecutor for the Office of Chief Counsel, Immigration and Customs Enforcement (ICE) and has a solid background in law enforcement where he worked for the Amtrak Police Department in New York City as the Captain of Police. To accompany his long list of accomplishments and previous professional experiences, Attorney Goldstein can now add his recent recognition as an AV Preeminent® rated lawyer by Martindale-Hubbell®.
The attorney's prestigious recognition is one that is only given to those professionals who display high ethical standards in their fields of practice. Thorough evaluations are conducted by members of the United States bar and the judiciary to determine which professionals qualify for this acknowledgment. Lawyers from multiple jurisdictions and geographic locations are evaluated on their general ethical standards as they compare to other practicing professionals in the same field. Facilitated by LexisNexis, the online peer-review rating system serves as one of the most objective indicators of a lawyer's ability and ethical standards of practice. Individuals across the nation turn to the rating system when they're looking for a reliable, successful attorney to represent their case because it has been established as a trusted, fact-based means of accessing a comprehensive review of lawyers nationwide.
High ethical standards and a general legal ability are the core components of attorneys who are rated by Martindale-Hubbell®. Among the qualities that must be displayed in a lawyer in order for him or her to be selected for inclusion are:

Legal knowledge
Analytical capability
Judgment
Communication ability
Legal experience
Professionals with the highest rankings (4.5-5.0) are recognized as AV Preeminent® by Martindale-Hubbell® and are considered to have achieved significant rating accomplishments. Put simply, these are the highest-level professionals in their field, and Attorney Steven A. Goldstein is one of them. Also a recipient of the highest Superb Rating from Avvo as a top immigration attorney, Goldstein is not only skilled at his practice but he is well-known among the professionals in his legal field.
Attorney Goldstein is currently a partner at Pozo Goldstein, LLP. He and his team make themselves available to their immigration clients 24 hours a day, 7 days a week, and they offer legal representation in a number of different languages. To learn more about Steven A. Goldstein, contact Pozo Goldstein, LLP at 212-201-9031 or visit the website at http://www.pozogoldsteinny.com/.