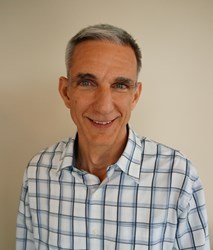 Let Me Run addresses boys' social, emotional, physical and mental well-being.
Charlotte, NC (PRWEB) September 30, 2013
Ashley Armistead, president and founder of Let Me Run, is pleased to announce the appointment of Paul Martino as the organization's first executive director. Founded in 2009, Let Me Run is a Charlotte based non-profit that inspires boys through the power of running to be courageous enough to be themselves, to build healthy relationships, and to live an active lifestyle. The organization has reached thousands of boys in the greater Charlotte area and is now expanding across the country. This fall Let Me Run will have teams in 12 different states.
Before joining Let Me Run, Martino ran his own physical therapy practice. He has been a therapist for 23 years with a majority of that time spent working on children with special needs. Martino has a lifelong passion for running and coaching others in achieving their potential through running. He first became involved with Let Me Run as a coach during the organization's inaugural 2009 season. Martino has previously served on the organization's board of directors.
"Let Me Run is growing at such a rate that it became apparent the time was right to bring on a full time executive director," says Ashley Armistead, president and founder of Let me Run. "We are lucky to have Paul join our team. His passion for running and working with children is just what we need to inspire our teams and lead the organization in our national expansion efforts."
The Let Me Run program addresses boys' social, emotional, physical and mental well-being. The curriculum is designed to build a strong mind, body and spirit with lesson topics such as "Real men show their feelings," "Everyday heroes," and "Getting to know you". Each boy is encouraged to redefine success as a balance between confidence and humility. Upon completion of the season, boys leave the program with a sense of accomplishment, a deeper belief in self, and a greater appreciation for their peers.
Let Me Run is typically launched by coaches or parents at local schools who have a passion for supporting young boys' physical and emotional health. New programs have recently launched in Missouri, Georgia, Michigan and the District of Columbia while teams in St. Louis and Chicago continue to expand. Individuals interested in launching a Let Me Run program in their communities are encouraged to contact the organization online at http://www.letmerun.org. Donations to support the program and its scholarship efforts can be made online as well.