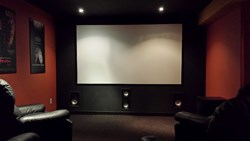 Our primary focus during this transition was the end-user experience.
Barrie, Ontario (PRWEB) September 29, 2013
The GooGuru.ca has provided their customers with a sleek and stylish website that is full of new features. The new website has been designed with improved navigation and functionality throughout, allowing customers to access detailed product information and the ability to share this information across all social media outlets.
"Our online visitors will have access to a wealth of content. Our primary focus during this transition was the end-user experience. We wanted to provide our customers with the ability to zero-in on the information they need so they can get back to their busy lives" says Jeff Stapley.
New available content includes:

Library of videos which includes how-to instructional videos, Screen Goo demonstrations, and various unique Screen Goo applications
Image Gallery showing different types of Screen Goo applications.
Online and Mobile Screen Goo Calculators to assist in the decision making process.
Customer testimonials describing their experiences in using Screen Goo products.
Allows users to share products and pages that interest them with others across Facebook, Twitter and Google+.
Screen Goo Blog
About Us
Screen Goo is a specially formulated projector screen paint that will allow you to transform your wall into a high performing video projection screen. Screen Goo is extremely popular among home theater enthusiasts. However, it has become increasingly popular in Churches, classrooms, and business applications too because they're so much more affordable than your traditional fixed-frame projector screen.
The GooGuru.ca used to operate under the name OntarioAcoustics.com. They have been selling home theater equipment to Canadians since 2004. They re-branded the company name to GooGuru.ca in 2010 and they narrowed their product line down to Screen Goo products only. Over the years, they had realized that most of their customers were opting for a Goo Screen over some of the more traditional high end projector screens.
This is just another example of the GooGuru.ca putting "customer experience" at the top of their priority list.