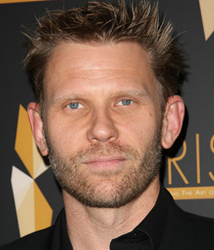 I think I'm kind of an ends-justify-the-means kind of character.
(PRWEB) September 28, 2013
'Supernatural,' 'Dexter,' 'Revolution,' 'The Closer,' 'Being Human'--all hit series, each featuring the captivating Mark Pellegrino.
Despite his good looks, it seems that Pellegrino has a habit of being cast as some of the most nefarious and dastardly characters on television; heck, he has even played the Devil himself. All of this evil experience has given Pellegrino a particular perspective when it comes to approaching his new characters, which he was happy to share with TVRage.com's News Editor Allyson Koerner.
In 'The Tomorrow People' for CW, Pellegrino plays Dr. Jedikiah Price, head of Ultra. 'The Tomorrow People' is the story of several young people from around the world who represent the next stage in human evolution, possessing special powers, including the ability to teleport and communicate with each other telepathically. While being hunted by Ultra, together these empowered people work to combat evil.
Here's an excerpt from the interview:
"TVRage: Do you prefer to play the villain?
Pellegrino: I do like that, and villains nowadays are so complicated that it's difficult to tell whether they're villains or not sometimes. The villain is exciting. The villain propels the story along and forces the potential heroes to become heroes, because they have to react to the value that he's going for."
'The Tomorrow People' premieres on Oct. 9. 2013 on The CW.