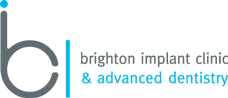 Smile With Confidence!
Hove, East Sussex (PRWEB UK) 30 September 2013
The award-winning UK dental implants centre, Brighton Implant Clinic is sending two dentists, Dr. Rocio Bello and Dr. Diana Hernandez to the 22nd Annual Scientific Conference of the European Association for Osseointegration. The Congress is scheduled to take place from 17-19 October, 2013 at the newly opened National Convention Centre in Dublin, Ireland. This year's topic is "Preparing for the Future of Implant Dentistry". Approximately 70 leading industry expert speakers and over 3,000 participants from across the globe are projected to attend. The conference topics of discussion will be geared toward patient and dentist audiences.
"Dr. Bello and Dr. Hernandez's attendance at the 2013 Annual Scientific Conference demonstrates our ongoing commitment to treating our patients with the most up-to-date practices and treatment strategies," says Dr. Bruno Silva, Principal Dentist at Brighton Implant Clinic. "We strive to offer our patients the highest-quality dental care we can, and that means we need to keep ourselves informed of the latest developments in dental implant surgery. Continuing education and the increased resources and knowledge it gives us is a key cornerstone of our commitment to our patients and their well-being."
The Congress will feature a programme that will address the future of dental implantology, especially meeting the dental needs of ageing populations around the world and the complexities involved in their treatment. Leading experts in various branches of dental implantology will also present the latest trends and cutting-edge research in dental implant treatments as well, among many other contemporary industry topics. A few other key focuses will be on long-term maintenance of dental implants and management of aesthetic challenges and strategies to increase the predictability of treatments.
In addition to serving as a forum for exchange of the latest developments in dental implantology, conference participants will be able to network and exchange ideas with their colleagues from around the world. Other conference avenues for professional interaction with others include presentations of original research and clinical developments.
Brighton Implant Clinic has three clinic locations located in Hove, Hailsham, and Brighton, and is a two-time award winner of the Private Dentistry Awards. The practice's staff has collective experience of decades of implant placement and treatment services. It is internationally reputed for its world-class patient care and top-quality dental implant and treatment services, with patients venturing from all over the UK and as far as Australia and the United States for treatment.
Please visit http://www.brightonimplantclinic.co.uk/ to learn more about the practice's services and schedule a free initial consultation.