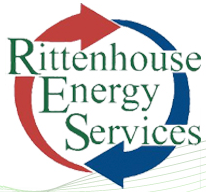 We are committed to providing excellent service and high quality to all of our customers
Baltimore, MD (PRWEB) September 28, 2013
A specialist provider of energy services and fuel oil in Baltimore based Rittenhouse Energy Services is now offering residents with access to 24 hour emergency services. In the event of problems that require urgent attention, customers can simply call the emergency number provided by the company in order to speak to an expert and get the matter addressed.
Rittenhouse Energy Services offers a host of residential services for customers, including HVAC, heating, air conditioning, and fuel solutions. The company offers both installation and repair services, both of which are delivered by qualified and experienced experts. With over 80 years of experience, the company is committed to offering a range of services as well as high quality workmanship to clients.
Amongst the specific services that Rittenhouse Energy Services offers to consumers are heating services, air conditioning services, oil fuel delivery, boiler services, furnace and water heater services, swimming pool water delivery, oil burner services, and humidifier services. In addition to repairs and installation, residents can also benefit from maintenance services, which can help to extend the life of systems and equipment.
An official from Rittenhouse Energy Services said: "We are committed to providing excellent service and high quality to all of our customers. With a range of repair, installation and maintenance services, we provide a huge variety of options for our customers. Our 24 hour emergency service means that customers can get assistance at any time, with experts on hand at all times to offer advice."
The emergency 24 hour service is designed for use by those who experience an unexpected malfunction with their systems. In this event, they can contact the emergency number and a qualified technician will be able to come out to carry out the necessary repairs. In addition, Rittenhouse Energy Services also offers a full guarantee on all work carried out.
To find out more, please visit http://www.rittenhouseenergyservices.net/.
About Rittenhouse Energy Services
Rittenhouse Energy Services is an energy services provider that offers a range of installation, repair, maintenance, and delivery services to residents.
Contact information
Rittenhouse Energy Services
1759 E Joppa Road,
Baltimore, MD 21234
USA
Phone number: 410-665-1660