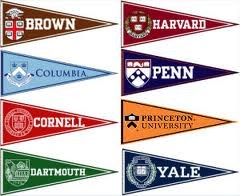 (PRWEB) September 30, 2013
Pennant-Flags.com, a popular manufacturer and supplier of custom flags, has recently introduced its new pennant banner collection, and announced a special offer, up to 30% off, on all these banners.
These pennant banners from Pennant-Flags.com are designed to last for a longer operational life where they can be used to promote a name or brand. Pennant-Flags.com can be credited with significant sustainability efforts, including manufacturing processes that produce no hazardous products and recycling programs.
"Our college banners are perfect for many customers who have special requirements. If you have any special need, please let us know. If we don't have it, we will develop it. A question to any employee will result in a proud and thorough answer. If we don't have it, we will develop it. Please note the promotion is valid until Oct. 16, 2013," says the CEO of the company.
The CEO adds, "We always send pennant banners and flags to your hand by DHL, TNT, EMS, UPS or FEDEX; these international express provide door to-door service, and they will send our products to your house directly. Please note that all the college pennants must be officially licensed, and we manufacture the flags only under authorized agreements held by their respective licensees."
The company has a strict quality control policy, inspecting and re-inspecting the ready-made products before shipment. Customer satisfaction is the company's first goal.
About Pennant-Flags.com
Founded in 2006, Pennant-Flags is an industry leader due to its outstanding customer service and the best selection of cheap advertising flags, custom Swooper flags, outdoor banners and more. Its customers come from many countries all over the world.
For more information, please visit: http://www.pennant-flags.com/