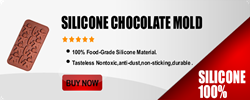 (PRWEB) September 29, 2013
TOGOHK.com is one of the best silicone chocolate mold manufacturers in the industry. Recently, the business has launched a promotion of custom silicone chocolate molds, up to 30% off, to explore its global market share.
The CEO of the company says, "Now, all clients can get a discount before Oct. 12, 2013. Many customers will come back after the first deal, because our products are of high quality and all of them comply with a very strict quality management. In addition, all the chocolate molds are designed in varying dimensions, so that they can satisfy the various demands of different customers."
TOGOHK.com specializes in designing and manufacturing a wide range of molds, like silicone cases, silicone kitchen utensils, silicone bracelets, silicone tubes, silicone seals and other silicone rubber products. The custom silicone chocolate molds are ensured to stick to international quality standards.
TOGOHK.com is an industry leader in the China silicone mold industry. It is known for its high end services at competitive prices. A customer from the UK, said,"I like the custom silicone chocolate molds from TOGOHK. They are exactly what I need for our company. They are perfect in functionality. I like the fast delivery as well. Thank you!"
About TOGOHK.com
Founded in 2003, TOGOHK has developed into a modern enterprise that offers its clients worldwide a one-stop silicone product solution from conception to delivery. With high technology engineering and advanced CAD and CAM, the company has been serving more than 3000 customers from over 70 countries. Thanks to the innovative designs and 24/7 customer service, the company has become a leader in the industry.
For more information about the business, please visit their website at: http://www.togohk.com/?gallery=silicone-chocolate-mould