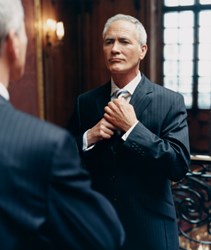 We are more ecstatic about offering our clients an easy, no contract way to ensure they look and feel their most confident best all year long, says Ben Davis owner & CEO of The Gents Place.
(PRWEB) September 28, 2013
Monthly memberships offers the same incredible benefits as the annual memberships, including access to Grooming Services up to every two weeks, unlimited Impeccable Grooming "Upkeep" Services (new service launched September 2013), 10-percent off all products and cigars, 12 VIP three-course guest passes to invite new potential members, one free monthly shoeshine service, priority access to all exclusive networking events and more.
These no-contract, no-risk memberships can be canceled at any time with a 30-day notice. "Freezing" options will be available in 2014; perfect for gentlemen who travel for long periods at a time. Please call or email the club nearest you to get started on your membership today. For more information including pricing, visit http://thegentsplace.com/membership/.
About The Gents Place:
Founded in 2008 by Ben Davis, a frustrated guy who hated getting his haircut, The Gents Place offers men's grooming and lifestyle products and services in a masculine, yet relaxed country club type environment. They offer men's hair services, hand and foot repairs, straight razor shaves, massages, shoe shines and more. Frequently referred to as America's Premier Men's Grooming and Lifestyle Club with locations in Texas (Dallas, Frisco) and Kansas (Leawood), The Gents Place is known for its commitment to client service and top shelf amenities.