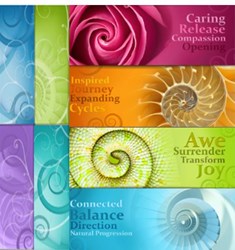 Get Online...It's Time
Philadephia, PA (PRWEB) September 30, 2013
"Online hospice volunteer training is gaining momentum as hospices realize that to attract, train and maintain volunteers these days, training must be convenient, engaging, and give potential volunteers a reason to work with one hospice over another", stated Patty Burgess, Founder of Teaching Transitions, an online hospice volunteer training company that offers their program nationwide.
Families also need a reason to work with one hospice over another. That reason is… knowledge and support. If learning how to better care for their loved one at the end of life is important, then choosing a hospice that has implemented the Family Caregiver Training (FCT), offered through Teaching Transitions, makes the many decisions facing a family a lot easier at a very difficult time.
The Family Caregiver Training is designed to help the family understand what to expect from hospice services, how to better support and communicate with their loved one, and how to take care of themselves as a caregiver. Caregiver burn-out is a big issue, but can be minimized or avoided with proper training and knowledge.
"When a family places their loved one in hospice, the experience can be overwhelming and there is often fear and confusion associated with the event. The Family Caregiver Training is designed to be "gifted" to the family by the hospice so that the family can become better caregivers, and a more integral part of the hospice team. Families learn some skills that mitigate that fear and confusion. When this happens, they are happier caregivers and are more present for the connections that are so important at the end of life," shared Burgess.
The hospice gets some benefits too. When the families are not confused or in fear, their perception of care is better. The training also speaks to better patient outcomes. When families are more relaxed, they can spend precious time in a meaningful way--paving the way for a "good death"-- which is what hospices use as a barometer for their services and what they strive for in their care.
Another service that Teaching Transitions is offering to hospices is the online Administrative Volunteer Training (AVT). This training is a shortened version of Teaching Transitions' core, online hospice volunteer training. It is designed for those volunteers who will not have direct patient contact, but instead choose to work with the hospice in an administrative or clerical capacity.
Medicare requires that 5% of all patient hours be delivered by volunteers. In an effort to meet that requirement and to get volunteers ready to serve quickly-- the Administrative Hospice Volunteer Training can offer on-boarding with as little as 5-7 hours training as opposed to the 20 plus hours for the core training.
Both of these online hospice training programs are being offered at no charge to hospices who purchase the core training from Teaching Transitions' before October 31, 2013. After that, the Administrative Volunteer Training will be sold separately for a $900 yearly subscription, and a $750 yearly subscription for the Family Caregiver Training (FCT).
More information and a free "sneak preview" can be found by visiting the Teaching Transitions website, or by calling 215-428-6677.
About Teaching Transitions:
Teaching Transitions is a nationwide, video-based, online hospice volunteer and palliative caregiver training company specializing in helping hospices attract and train volunteers. This is accomplished by offering engaging and inspired content, the latest in online training tools and technology, and back-end administrative support for tracking and documentation. Teaching Transitions' multi-media approach allows hospices to reach into their community to have massive impact, attract new demographics, all while making it easy and affordable to "get online".