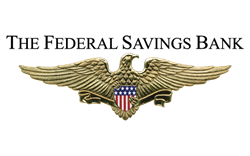 For consumers considering a new home purchase, increases in inventory and housing starts is great news.
Chicago, IL (PRWEB) September 29, 2013
The Federal Savings Bank finds data from the National Mortgage Licensing System (NMLS) positive as positive for the housing market. The number of companies licensed through the organization decreased 2.1 percent during the second quarter of 2013 on a year-over-year basis. This would seem to indicate a decline in the number of mortgage lenders currently on the market, except data also shows that the number of individuals licensed as loan originators actually increased 8 percent during this same time period!
In addition to the 15,791 companies licensed through NMLS, an additional 10,669 financial institutions are registered by one or more federal agencies. This also marks a decrease from the previous quarter. Meanwhile, in addition to the 119,571 individuals registered through NMLS, one or more federal agencies registers 400,919 individuals, an increase of 3.4 percent from the previous year.
These figures suggest that while the number of separate institutions offering home loans may have declined, the remaining institutions are picking up the slack by hiring more individual loan officers.
An increase in loan officers is likely a necessary step, as data from the National Association of Realtors showed that U.S. home resales reached a six-and-a-half year high during August.
The number of existing home sales increased 1.7 percent during this timer period, reaching an annualized rate of 5.48 million units sold during the month of August, the highest level since February 2007.
"Rising mortgage interest rates pushed more buyers to close deals, but monthly sales are likely to be uneven in the months ahead from several market frictions," said Lawrence Yun, chief economist at the NAR.
While some homebuyers may be worried that increased sales will only take away from the already limited inventory of housing, The Federal Savings Bank sees it may be more difficult to find an affordable property. Data from the U.S. Department of Commerce posted on September 18th shows that housing starts were also on the rise during August. Single-family home starts increased 7 percent during this time period, reaching an annual rate of 628,000 units, the highest level in six months.
"For consumers considering a new home purchase, increases in inventory and housing starts is great news," says Nick, a banker at The Federal Savings Bank. "Together with affordable loan options, such as FHA mortgages, there remain plenty of ways for buyers of all stripes to enter the market and save money."
Contact The Federal Savings Bank today, a veteran owned bank, to explore affordable home loan finance options.