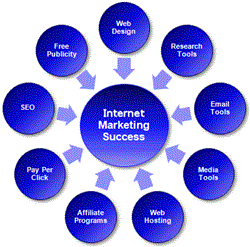 Never before has it been so easy for a real estate professional to build a multi page website on auto pilot.
Clearwater FL (PRWEB) September 28, 2013
SEO company for real estate brokers announces their newest internet marketing toolbox upgrade for their ultra powerful Web Development Toolkit. This toolkit is a web development system that the company had released earlier this year, and this announcement is for their upgraded version of this toolkit dubbed "V3". ARMERealty.com offers this unique system for real estate professionals and is designed to organically drive traffic to a brokers' multiple listings utilizing the power of local SEO.
Firms like Bing maintain a database of local business listings programmed to deliver local business searchers with relevant local business information available to offer the product or service the customer requires in their area. ARMERealty.com's newest web development toolkit software, has long been considered a pioneer the local SEO automation space, and industry experts all seem to agree that their latest toolkit allows brokers to leverage the power of these databases for maximum website exposure. The company claims that this also can be done on auto pilot.
"Imagine having a website that allows you to input your zip codes, towns, counties, and all property types for sale, then having this site grow at the rate of 1000-2000 pages, per day, for a 2 years stretch, states Simon Landers, spokesperson. "Now take it further and imagine that for each 1000 pages, just 25 new people come through the website and 5 of them become leads. Month #1 is 5 leads. Month #2 is 10 leads. Month #3 is 15 leads. And so forth. Your leads generated will essentially grow, every month, for years!" continues Simon.
Mr. Landers continues, "Never before has it been so easy for a real estate professional to build a multi page website, with each site targeting specific areas and property types, than it is right now with our V3 system. While the interface remains the same, the newest upgrades has been paired with a property manager interface which now allows brokers to showcase their listings in style, all while promoting those listing via the local SEO strategy. The toolkit does most of this work on auto pilot."
With their low pricing scheme starting at only $199 per month, this Clearwater FL real estate marketing company offers media options unique to the industry. If you'd like to learn more about their services visit ARMErealty.com today.