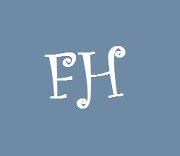 (PRWEB) September 30, 2013
To save money and to be assured that you are buying one of the best qualities, do not miss the opportunity to come to FashionHaunt. No matter what or how big or small your purchase is, starting from clothes to fashion accessories, FashionHaunt seems to be the right place for you, because now FashionHaunt has come with better & reasonable prices than ever.
Yes, FashionHaunt is now offering discounts on both the new and old products they are offering to their customers. And the discount they are offering starts from 90% to a discount of 10%. So if a product costs $50, you might be lucky enough to buy it with only $5.
This reduction in prices not only facilitated buyers, but also sellers. Besides, offering buyers a better price and giving them the incentive to buy more, it has given sellers some boost as well. Tagging discount prices on its products, FashionHaunt has given its sellers the platform to sell their products faster and in a flexible way. Reducing prices helped FashionHaunt drive & attract more buyers towards them. It has made selling lucrative than before and certainly FashionHaunt's users are enjoying this experience. Thus, do not let this offer go missing and appreciate shopping!