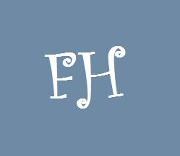 (PRWEB) September 30, 2013
"You better watch out. You better not cry. Better not pout, I'm telling you why. Santa Claus is coming to town."
Right readers, Santa Claus is on his way but he will not be seen so soon. People still have to wait for three more months to see him; however, the feeling that Santa Claus is coming is present in the air. The chilliness in the air, the winter clothes that have started pushing out the summer ones off the shelves and racks in stores is already giving the feeling that Santa Claus is on his way. And Santa Claus means simply Christmas.
The touch of Christmas is all around, which should be better watched out, because this time the feeling of Christmas did not escape FashionHaunt. Yes, you have heard the right thing, for this coming Christmas FashionHaunt will be giving 100% discounts. From now, FashionHaunt's sellers will be able to sell their products for free, without any kind of costs.
So readers, users & fans of FashionHaunt, please get ready to sell & shop in this online market place, because without sellers and buyers, Christmas would not be fashionable as FashionHaunt.
http://www.fashionhaunt.com
http://www.facebook.com/fashionhaunt