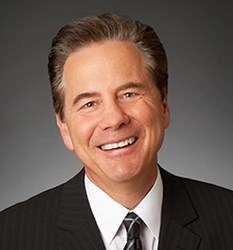 Los Angeles, CA (PRWEB) September 30, 2013
A 7-year-old girl has reportedly died after being struck by a vehicle at a car event in the Los Angeles area, according to a report from NBC. The event took place in Santa Fe Springs, about 14 miles outside of Downtown Los Angeles, and included a competition of low rider vehicles showing off their hydraulics inside of a packed warehouse. Noted Los Angeles car accident attorney Jeff Nadrich recently weighed in on the story.
According to Nadrich, "This is a devastating tragedy, and one cannot help but wonder what could have been done to prevent this senseless death. The issue, of course, is still under investigation, and we don't yet have all of the details, but if any negligence is determined, the organizers of the event may bear some legal liability. Again, we'll have to wait and see what the investigators discover. The important thing is that we get to the bottom of why this happened, in the hopes that we might prevent similar tragedies in the future."
Nadrich further notes that even if the event is determined to be an accident, there may still be civil issues to consider. "Authorities are saying that this was a tragic accident, and it probably was, but as I always tell my auto accident clients, accidents have real-world consequences. The family is certainly dealing with devastating consequences right now, as they try to pull together donations for burial costs. We have a system in place to protect victims of preventable tragedies, and I urge all car accident victims and their families to seek legal assistance right away. You can't reverse the terrible loss, but you can fight for the compensation that you need to deal with the aftermath."
According to the NBC report, no arrests have been made, and many spectators of the event gathered afterward to collect donations for the young girl's family. The matter is still under investigation.
About Nadrich & Cohen: Jeffrey Nadrich is a car accident injury attorney with Nadrich & Cohen, a California based law firm with offices in 18 locations across the state. Nadrich & Cohen handles all types of wrongful death and serious injury accident cases, and victims are encouraged to call 1-800-718-4658 for a free consultation with a Nadrich & Cohen attorney.
Source:
NBC: 7-Year-Old Girl Killed at Car Show: September 24, 2013