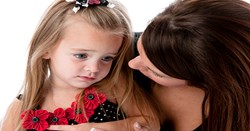 "Hearing about someone being bullied or cyber bullied is one thing but reading numbers gathered from readers, real people from all over the world is another thing."
London, UK (PRWEB) September 30, 2013
NoBullying.com invites everyone to contribute to its latest survey released today.
The survey can be found on the website or via this link.
This survey is short, to the point and is directed for all ages and people from all walks of life. It aims to gather accurate information from NoBullying.com's readers on their personal experience with bullying and cyber bullying resulting in a concise recent statistic that will help everyone prevent bullying with information.
Macartan Mulligan, co-founder of Treze, said, "Hearing about someone being bullied or cyber bullied is one thing, but reading numbers gathered from readers, real people from all over the world, is another thing." He added, "It gives everyone an accurate sense of how big bullying and cyber bullying are for real."
He added that parents and teachers should make a point to educate the younger generations about the sad outcome of bullying online and offline.
NoBullying.com features many pages dedicated to parents, teens, teachers, health professionals as well as posts related to cyber safety and the latest news about law making concerning curbing bullying worldwide as well as inspirational bullying poems and bullying quotes.
The website makes a habit of updating its bullying statistics and cyber bullying statistics regularly because it is essential to understand how widespread the bullying epidemic is.
He also added that anyone suffering from bullying in any form or way can always reach out to the team of NoBullying and they will be given advice on how to stand up to bullying or protect themselves online.
The founders of the website hope that viewers can truly learn about bullying definition as well as school bullying and workplace bullying and put a serious effort to making it stop by education and caution and not by violence. NoBullying.com is not a mere website but an actual movement against bullying.