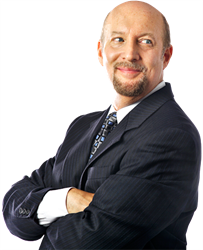 Many people think that a bankruptcy and a divorce are two separate ordeals, but they have so many elements that overlap and can effect the final outcome.
Queens, NY (PRWEB) September 30, 2013
Bankruptcy is often the result of one or several life changing events. BankrtupcyLawInformation.com, a customer advocate site, cites The Fragile Middle Class: Americans in Debt by Elizabeth Warren, which says that "40% of bankruptcies result from medical crises, unemployment or divorces". Bruce Feinstein, Esq., a bankruptcy attorney in Queens, often works with clients who are going through a divorce proceeding along with their bankruptcy. This can be a particularly stressful and troublesome time in a person's life, but Mr. Feinstein offers advice to people going through this period in order to help them see it as a time to get a fresh start and use both legal proceedings to their advantage.
One suggestion Mr. Feinstein makes to clients is to file for bankruptcy before filing for a divorce if the divorce is contested. A contested divorce occurs when a couple disagrees about an aspect of the divorce, mainly division of property and assets, division of debt, custody of children, and/or payment of child support and alimony. A couple that disagrees on division of property can benefit from filing for bankruptcy prior to the divorce; if their debts are discharged, then those debts are not an issue during the divorce proceedings. This allows the couple to focus on other parts of the divorce, hopefully letting the process move faster towards a settlement.
Filing for bankruptcy prior to getting a divorce can also be beneficial because it can discharge liability for joint debt. According to an article by the Lansing State Journal on September 27, 2013, an individual can discharge his or her liability for joint debt. This debt cannot include alimony or child support. But discharging other types of joint debt can leave "the other party responsible for the debt regardless of what the divorce judgment says and ruining the other party's credit." Negatively affecting the credit of a spouse is not always an individual's goal, but it is still a good idea to consider the benefits of discharging liability for joint debt.
Mr. Feinstein also recommends that couples consider filing jointly for bankruptcy rather than individually. This is a more economical decision than filing individually, especially when considering the cumulative costs of both a bankruptcy and a divorce. And while this may not be possible for every couple, it is worth wieghing both options and discussing them with your attorney(s).
Finally, Mr. Feinstein always emphasizes being open with your divorce attorney about your bankruptcy. "Many people think that a bankruptcy and a divorce are two separate ordeals, but they have so many elements that overlap and can effect the final outcome," says Mr. Feinstein. Various parts of a divorce settlement, especially the division of assets, are often affected by a bankruptcy. Being open with your attorney about a prior or ongoing bankruptcy will make the divorce process run smoother, saving both time and money.
Divorce is an intense emotional event, and going through a bankruptcy can feel like adding insult to injury. But in the long run, filing for bankruptcy and being open about it with your attorney and your spouse can be highly beneficial. Since every case is unique, be sure to discuss questions about a divorce or bankruptcy with an experienced attorney.
Bruce Feinstein, Esq. has worked with hundreds of individuals to help them file for bankruptcy in Queens, NY and reduce or eliminate their debt. Mr. Feinstein and his team work with clients throughout Kings, Queens, and Nassau counties. Visit the Law Offices of Bruce Feinstein, Esq. at http://www.bfeinsteinesq.com or call (718) 514-9770 to reach his New York office.
##