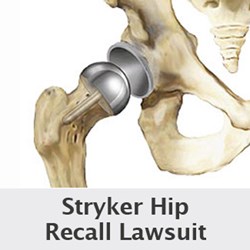 Contact Wright & Schulte LLC for a FREE Stryker Hip Recall lawsuit evaluation. Visiting yourlegalhelp.com or call 1-800-399-0795.
Columbus, OH (PRWEB) September 29, 2013
As hundreds of Stryker hip recall lawsuits filed since last year's Stryker Rejuvenate Hip and ABG II hip stem recall continue to move through the court system, a report out of Chicago is driving home exactly how difficult life can be for recipients of these allegedly defective components, according to Wright & Schulte LLC. In a news segment that aired on 5 NBC last month, Mark Stephan, who once gained famed by climbing the Willis Tower, recounted the pain and suffering he has endured since receiving his Stryker hip implant. According to the NBC 5 report, the climb was a huge accomplishment for Willis, who survived a 2007 bicycle accident that severed his spine. [http://www.nbcchicago.com/news/local/Man-Cries-Foul-After-Company-Recalls-Artificial-Hip-223202011.html September 2013]
Now, he's dealing with an artificial hip that has been corroding since it was implanted, and must decide whether or not to have the device removed and replaced. According to the 5 NBC report, if the Stryker hip replacement is allowed to remain, Stephan may be at risk for liver or kidney damage due to the toxic metal particles being shed from the device. Like hundreds of others around the country, he has filed a Stryker hip replacement lawsuit that alleges Stryker failed to adequately test the Rejuvenate and ABG II hip stems before they were brought to market. "There are others out there like me, and Stryker needs to be held accountable," Stephan told 5 NBC.
Pending Stryker Hip Recall Lawsuits and Allegations
According to Wright & Schulte LLC, Stephan's experience with his Stryker hip implant echoes allegations made in hundreds of Stryker hip replacement lawsuits filed since the Rejuvenate and ABG II hip stems were recalled in July 2012. So far, two consolidated litigations have been established in the U.S. for these claims. Court documents indicate that more than 380 Stryker hip recall lawsuits have been filed in New Jersey's Bergen County Superior Court, where a small number of cases have been selected for early mediation. The court has directed that a mediation session to discuss possible Stryker hip lawsuit settlements be convened by December 15th. (In re Stryker Rejuvenate Hip Stem and the ABG II Modular Hip Stem Litigation, No. 296)
Some 290 Stryker hip implant lawsuits have also been filed in a federal multidistrict litigation underway in U.S. District Court, District of Minnesota. The first conference in that proceeding was convened on September 9th. (In Re: Stryker Rejuvenate and ABG II Hip Implant Products Liability Litigation, MDL No. 2441)
Stryker hip replacement recall
The Stryker hip replacement recall was announced after it became apparent that Stryker Rejuvenate and ABG II hip stems were associated with high rates of corrosion at the modular-neck junction. Toxic metal ions generated as a result of this corrosion can accumulate to unhealthy levels in the tissue surrounding the joint, and in the blood stream. According to Stryker, patients who have experienced this phenomenon have suffered pain, swelling, and adverse local tissue reactions.
Wright & Schulte LLC is offering free Stryker hip replacement lawsuit consultations to individuals who allegedly suffered serious complications due to the recalled Stryker Rejuvenate and ABG II Modular-Neck Hip Stems. Individuals who received one of these components are urged to contact the firm today if they experienced pain, swelling, adverse local tissue reactions, or were forced to undergo revision surgery due to premature failure of the device. For more information on filing a Stryker Rejuvenate hip implant recall lawsuit, or to arrange for a free legal consultation, please visit yourlegalhelp.com, or call 1-888-399-0795.
About Wright & Schulte LLC
Wright & Schulte LLC, an experienced personal injury firm, is dedicated to the belief that America's legal system should work for the people. Every day, the attorneys of Wright Schulte LLC stand up for the rights of people who have been injured or wronged, and fight tirelessly to ensure that even the world's most powerful corporations take responsibility for their actions. If you're looking for a law firm that will guarantee the aggressive and personal representation you deserve, please do not hesitate to contact Wright & Schulte LLC today. Free Stryker Rejuvenate and ABG II Modular-Neck Hip Replacement Stems lawsuits case evaluations are available through yourlegalhelp.com, or call 1-888-399-0795.