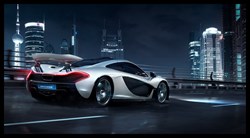 Beverly Hills, CA (PRWEB) September 30, 2013
Come and experience Ultimate Luxury with Celebrity Cruises & McLaren November 15, 16 & 17 at the Beverly Hills Wine and Food Festival.
The area's top chefs come together for a treat of wine, food, beers and spirits. Enjoy a sampling of the amazing dishes paired with some of the best wines California has to offer.
In the mood for something with a little more spirit, then you can stop at the many Bombay Sapphire booths and grab one of their delightful drinks.
Nov 15 – Mixology After Dark (At Westfield Century City) https://mixologyafterdark.eventbrite.com
Nov 16 – Grand Tasting (Hyatt Regency) http://beverlyhillswinefestival.com
Nov 17 – Grand Tasting (Hyatt Regency) http://beverlyhillswinefestival.com
Confirmed restaurants and chefs include the world famous MR CHOW, Craft Los Angeles, Beverly Wilshire, A Four Seasons Hotel, Chaya Brasserie, Jean Marie Auboine Chocolates, THE Blvd Restaurant, 9021PHO, DeLuscious Cookies & Milk, GoodieGirls, Pacific Dining Car, STK Los Angeles, Pinks, Bagatelle LA, Fresh Brothers, Vivoli Café & Trattoriam, Guayeco Imports, Juicy Ladies Café, DEUVO Gourmet Sweets, Library Alehouse, Star King Korean BBQ, Marino Ristorante, Flatiron Catering Group, Kira's Kiss Desserts, Jinky's Café, Mickey's Fine Grill, Sweet Arleens, Kerrygold Cheese and Butter, Lexington Social House…
Patrons have the unique opportunity to experience guilt-free opulence while benefiting charities and organizations that have made measurable strides in helping the less fortunate.
For further information and to reserve your tickets to this sell-out event, visit http://beverlyhillswineandfoodfestival.com. Give yourself the gift of experiencing the finest food & wine that Beverly Hills has to offer, while you help create positive change in the world.
About McLaren Beverly Hills - A New & Used McLaren Dealership Serving the Greater Beverly Hills Area