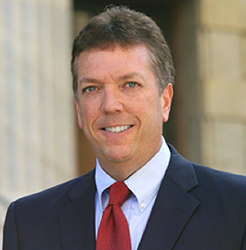 As members of our communities we are always lobbying to move forward with worthwhile projects and programs that help and grow the communities we live in. With good-deed focused crowdfunding, we make sure those projects happen
Tampa, FL (PRWEB) September 30, 2013
Crowdfunding expert Kendall Almerico, CEO of crowdfunding website http://www.ClickStartMe.com, commented on why Detroit should harness crowd-funding for civic needs and how crowd finding will revolutionize the "pay it forward" movement. Almerico says that using crowdfunding to do good in a community gives us the avenue to take back community initiatives.
"As members of our communities we are always lobbying to move forward with worthwhile projects and programs that help and grow the communities we live in. With good-deed focused crowdfunding, we make sure those projects happen," Almerico, the nationally publicized crowdfunding expert says, "We vote for what we believe in, but sometimes that is not enough to get it done."
Almerico points out that while initiatives like the 10-foot Robocop statue are heavily supported by the community, before crowdfunding, there was no way for the members of the Detroit community to get this icon created for their city.
Communtiy crowdfunding is the collective effort of members of a community to pool their donations through an online crowdfunding portal. At present, most crowdfunding efforts have been used to support new product ideas or artistic creations, but with the help of sites like http://www.ClickStartMe.com individuals in a community can use crowdfunding to ensure that their tax-deductible donations directly fund the community projects they feel most strongly about.
"We, as a community, are already paying for community projects through tax dollars," Almerico says. "Community crowdfunding just allows us to have more of a say on where some of those dollars go by using tax deductible donations to directly benefit causes."
Almerico hopes this movement towards community crowdfunding will enhance the "pay it forward" movement. "Helping people that really deserve it is not a new concept." Almerico adds, "America needs a way to have their small good deed count for something big."
About Kendall Almerico
Crowdfunding expert Kendall Almerico is the CEO of ClickStartMe, the crowd funding site that provides individuals and businesses with an easy-to-use website to raise funds through online crowd-funding. Almerico is a nationally recognized crowdfunding expert and has been interviewed internationally on the topic, appeared on national talk radio programs discussing crowdfunding, and has been quoted in major news sources including the New York Daily News, Huffington Post and the Atlanta Journal Constitution. Almerico is available for interviews and speaking engagements by contacting media at clickstartme.com or by calling 813.410.4658.