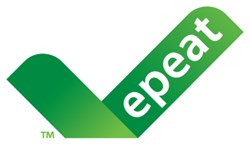 All members of the EPEAT PVC are independent experts on electronics and the environment.
Portland, OR (PRWEB) September 30, 2013
The Green Electronics Council today announced that Dr. Robert (Bob) Pfahl, Jr. has joined the EPEAT Product Verification Committee (PVC). Dr. Pfahl's addition to the EPEAT PVC augments the manufacturing and environmental expertise of the independent body responsible for verifying whether devices meet the environmental criteria as declared for the EPEAT Registry. EPEAT is the definitive global rating system for greener electronics, with ratings in place for PCs, displays, televisions and imaging equipment.
The inventor of the vapor phase soldering process, Dr. Pfahl holds nine U.S. patents in electronics manufacturing technology. He has received multiple awards for his contributions to manufacturing and the environment, including the United States EPA Stratospheric Ozone Protection Award, the Electronic Goes Green Award from the German Fraunhofer Society, and the Electronics Manufacturing Technology Award from the IEEE's Components, Packaging and Manufacturing Technology Society.
"Bob is a stellar addition to the EPEAT PVC and will bring an important voice to the discussion surrounding product declarations," said Jeff Omelchuck, Executive Director of Registry Services for the Green Electronics Council. "I'm thrilled that Bob has chosen to join this important body as the number and type of EPEAT-registered devices continues to expand."
Dr. Pfahl's 35-year career includes positions as Vice President of Global Operations at the International Electronics Manufacturing Initiative (iNEMI), a not-for-profit consortium of electronics manufacturers, suppliers, associations, government agencies and universities whose mission is to reduce the environmental impact of electronic products; Director of International and Environmental Research and Development for Motorola Labs; and several research and management roles with Bell Labs/Western Electric related to electronics and semiconductor manufacturing.
All members of the EPEAT PVC are independent experts on electronics and the environment. They are contractors to EPEAT, and their pay is independent of their decisions. PVC members are required to maintain independence from any EPEAT-participating manufacturers or any Product Registration Entities. They determine conformance based on evidence collected and evaluated by outside auditors, and they are blind to the identity of the manufacturers and products being reviewed.
EPEAT is used as an environmental purchasing requirement by eight national governments, including the United States, and is integrated into hundreds of municipal, educational, healthcare and enterprise IT contracts worldwide. For more than six years, EPEAT ratings have helped companies, governments and consumers compare and purchase greener PCs and monitors, resulting in significant environmental benefits.
The EPEAT system rates products on a lifecycle basis, addressing the elimination of toxic substances, the use of recycled and recyclable materials, their design for recycling, product longevity, energy efficiency, corporate performance and packaging, among other criteria. The EPEAT PVC bases its decisions on environmental criteria that are developed during multi-year, multi-stakeholder consensus processes that engage representatives from the environment, research, government and manufacturing sectors.
More than 50 manufacturers have registered their "greener" PCs, monitors, copiers, printers, scanners and televisions in more than 40 countries. Since 2006, purchasers choosing EPEAT-registered electronics over products that don't meet the system's criteria have eliminated greenhouse gas emissions equivalent to 13 million U.S. vehicles' annual impact, avoided more than 463,000 metric tons of hazardous waste and reduced solid waste by nearly 216,000 metric tons – equivalent to nearly 112,000 U.S. households' annual waste.