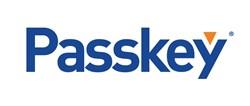 The driving force in our decision to deploy GroupMAX is what it allows us to offer our MICE clientele. We will not just be fulfilling meeting planner requests; we will be consistently exceeding their expectations and enabling new levels of their success.
Waltham, MA, USA and Singapore (PRWEB) September 30, 2013
Singapore-based hospitality group Meritus Hotels & Resorts now has the most technologically advanced meetings and group management solution available for its planners and guests.
The adoption of Passkey's award-winning hotel booking solution, GroupMAX, will allow Meritus to offer meeting planners not only a personalized booking experience for every event, but will allow its guests to book their stay for any event at Meritus using any web connected device. Both Meritus' flagship hotel, the Mandarin Orchard Singapore, and its Marina Mandarin Singapore property are deploying the GroupMAX toolset as of this Fall.
The implementation of GroupMAX by Meritus adds to the momentum Passkey is experiencing in international markets, where over 50 major hotel properties in Europe and Asia have added GroupMAX to their arsenal over the past 12 months.
At Meritus, every planner will have the opportunity to enjoy a custom designed website for their event and every attendees will be able to browse a wide range of accommodation options and make their hotel bookings online. Moreover, planners will have access to a live dashboard to track their room block from any web connection.
"There certainly is a lot for us to gain," remarked Paul Stocker, regional vice president of sales at Meritus Hotels & Resorts. "But the driving force in our decision to deploy GroupMAX is what it allows us to offer our MICE (Meetings, Incentives, Conferences and Exhibitions) clientele. We will not just be fulfilling meeting planner requests; we will be consistently exceeding their expectations and enabling new levels of their success." Specifically, planners hosting events at the two Meritus properties will enjoy:

Increased block pickup: The ability for attendees to book their rooms online has been proven to consistently increase booking pace and room block pickup.
Visibility into event performance: Advanced dashboards and reporting make it easy for planners and hotel staff to view up-to-date information and make timely decisions.
Secure, automated room lists: GroupMAX's room list tool ensure that all attendee data is PCI (Payment Card Industry) secure. In addition, planners can make their own changes online, avoiding the often tiresome back and forth with hotels.
A rich attendee booking experience: Attendees can now book their event accommodations from any connected device using event-branded, visually rich booking websites. In addition they'll be able to browse a wide variety of room upgrades and hotel add-on options such as Wi-Fi, spa services, late checkout, etc., all in a simple and fun booking experience.
"For hotels, having the right tools to serve this growing and highly competitive market is often the difference between mere survival and major success," commented Passkey's president and CEO, Greg Pesik. "We are delighted with Meritus' decision to deploy our technology and are looking forward to its impact on the local event landscape."
About Meritus Hotels & Resorts
Meritus Hotels & Resorts (http://www.meritushotels.com) is part of the hospitality division of Overseas Union Enterprise Limited, which is amongst the key property players in Asia, and one of the few integrated developers in Singapore boasting a complete portfolio of prime assets across the retail, commercial, residential, and hospitality sectors.
Meritus is an award-winning hospitality brand inspired by the richness of its Asian heritage, providing guests its signature Asian grace, warmth and care through hotels and resorts strategically located in key cities and idyllic resort destinations in Singapore, Malaysia, Mainland China, and Indonesia. Its growing portfolio currently includes the flagship Mandarin Orchard Singapore, Marina Mandarin Singapore, Meritus Pelangi Beach Resort & Spa Langkawi, Meritus Mandarin Haikou, Meritus Shantou China, and Meritus Surabaya City Centre.
Meritus Hotels & Resorts was conferred the Heritage Brand Award at the Singapore Prestige Brand Awards 2012. The Group was also cited Global Winner for Luxury Hotel Chain at the World Luxury Travel Awards 2012, and Most Admired Enterprise in the categories of Growth and Innovation at the 2012 ASEAN Business Awards.
About Passkey International, Inc.
Passkey (http://www.passkey.com) is the travel industry's leading hotel booking technology for meetings and events. The company's cloud-based platform, GroupMAX is used by thousands of hotels, destinations and meeting planners worldwide to manage the hotel accommodation process for events of every size. At the heart of GroupMAX is the ability for group guests to book their hotel rooms online in event-specific booking websites while enjoying multiple stay and upgrade options. With offices in the US, the UK, Singapore and Hong Kong, the Passkey global network now includes over 90% of major US and UK Convention and Visitors Bureaus, as well as a wide range of hotels, casinos, resorts, meeting planners, corporations and meeting management companies.