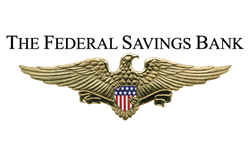 Nationwide, the program is committed to spending $80 million to help with veteran housing needs.
Chicago, IL (PRWEB) September 30, 2013
It seems like home makeover shows have been all the rage for some time. The Federal Savings Bank has been informing some prospective veteran applicants that a possible avenue to finance home renovations is through The Home Depot Foundation. According to Insight News, Nathaniel Hull, a Minneapolis Vietnam veteran, received aid from The Home Depot Foundation and the Twin Cities Habitat for Humanity on Sept. 11 in the form of renovations to his home.
Together with volunteers from these organizations, Hull was able to install new windows, fans, air-conditioning units and a wheelchair ramp. Renovations also included a more accessible bathroom, a waterproofed basement and general repairs to the front porch.
Offering financial and physical help, aid was part of The Home Depot Foundation's third annual Celebration of Service campaign, a yearly initiative between Sept. 11 and Veterans Day intended to help veterans and their families. The foundation has invested nearly half a million dollars in the Minneapolis area alone to assist with home and facility renovations for veterans since 2011, according to Insight News. Nationwide, the program is committed to spending $80 million to help with veteran housing needs.
Giving female military veterans the help they need
While The Home Depot Foundation is dedicated to helping all military veterans, the Celebration of Service campaign also shines a spotlight on the needs of women.
"Statistics also show that the fastest growing group within the veteran community is women," the Foundation stated. "Unfortunately, women veterans are also the fastest growing segment of the homeless population, and are twice as likely to be homeless as their civilian counterparts."
In conjunction with the Habitat for Humanity of Greater L.A. and Volunteers of America Support for Harbor Area Women, the Celebration of Service Campaign recently gave aid to Lidia Perez, a single mother and Navy veteran of Iraq and Afghanistan living in Los Angeles. Renovations included painting the interior and exterior of the home, installing carpet in the bedrooms, repairing plumbing, landscaping and installing fencing in the front and back yards.
"We feel very fortunate to meet these brave women veterans," the Foundation stated. "Not only are we proud to have the opportunity to refurbish the homes and facilities where they live and receive services, but also to say 'thank you' for their many sacrifices."
Contact The Federal Savings Bank, a veteran owned bank, to discuss affordable housing options for eligible veterans.