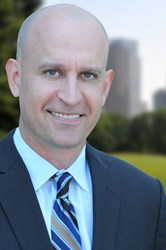 San Juan Capistrano, California (PRWEB) September 30, 2013
Prevo Health Solutions, the private club industry's premier wellness experts in workplace wellness and member retention, is proud to welcome Dr. Terry Olson, PhD as Chief Wellness Officer. Dr. Olson will take lead in the development of wellness programming that leads to sustainable change in behavior.
"I am honored to have Terry manage and oversee the development of wellness programs that will educate, inspire and motivate private club members and club staff to take control of their health," said Founder and President Rick Ladendorf. "Terry's experience as an academic teacher combined with his practical experience will enhance our existing solutions and position the company as the leader in our industry for years to come."
Dr. Olson has been consulting with Prevo Health Solutions since its inception, and has opted to allocate a full-time effort to help launch the nationwide CEO Pledge Campaign, America's Healthiest Clubs certification program, and to enhance other turn-key wellness programs. He will also be responsible for compliance as it relates to wellness programs, which is an integral part of the recently announced private club health care Captive, a self-insurance program for private clubs.
Terry comes to Prevo Health Solutions with over five years in the health and wellness industry, designing behavioral modification interventions and curriculum models which have been utilized in practical application settings. This programming skillset will be beneficial to members and employees in the club industry, where behavior change needs to occur in order to achieve lasting health and wellness results.
Terry will enhance our wellness offerings that assist the aging private club members who suffer from multiple health risks and conditions. The private club offers amenities that enable the member to eat properly, get exercise, participate in activities and receive wellness related services (e.g., nutritional counseling, physical and massage therapy, chiropractic services and other wellness-related services). But, without the proper programming in place to affect behavior change, the best of efforts may fall short.
Likewise, the typical private club staff is comprised of 50 percent laborers who are low-income, limited-English speaking minorities with limited access to the internet and email. In many cases, the home life is not conducive to a healthy lifestyle. These individuals may be difficult to communicate with because of the language barrier, and they tend to have risks and conditions that account for the majority of the health care expenditures. As the private club industry migrates to a self-insured model, it is imperative to develop programming that focuses on changing behavior at work and at home.
Dr. Olson also brings experience in both higher education as a professor at the University of Texas-Arlington as well as in the corporate industry. He specializes in finding new and creative ways to integrate solutions to elicit positive changes in target populations by way of improved health literacy, increased health knowledge, overall improved self-perception, and increased motivation to become an active participant in personal health and well-being.
"I am thrilled to be a on the Prevo Health Team," said Olson. "This position allows me to use not only my academic and teaching skills, but also to apply my real-world experience in behavioral science to design outstanding programs that will help change the health and well-being of thousands of lives."
Dr. Olson has already contributed his expertise to several projects at Prevo Health Solutions, and with his outstanding work, it was a natural fit to appoint him as Chief Wellness Officer.
About Prevo Health Solutions
Prevo Health Solutions, Inc. is the club industry's premier wellness experts with expertise in workplace wellness and member retention. Or mission is to improve the overall health of the Private Club Industry through education and sharing of best practices. Our team consists of health professionals, certified nutrition & fitness experts, workplace wellness gurus and engagement specialists. We know what works in the workplace and we know the club industry. Prevo Health Solutions works with employers of all sizes to develop and execute custom wellness strategies which maximize engagement and participation. For more information call 888-321-1804 or visit http://www.prevohealth.com.