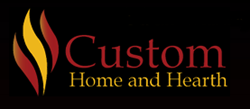 Our aim is to ensure that our clients achieve perfect results every time.
(PRWEB) September 30, 2013
Columbus, OH: Custom Home and Hearth, a specialist in home remodeling and fireplace installation, has launched a discount offer designed to benefit those considering a home remodeling project or fireplace installation. The offer enables customers to benefit from up to $500 off the cost of their remodeling projects or fireplaces, making their projects far more affordable.
When considering home remodeling or fireplaces at Dublin in OH, residents can benefit from a professional service as well as discounted prices. Some of the services and installations that the company deals with include fireplace supply and installation, bathroom remodeling, kitchens, and outdoor fireplaces. For those considering this type of work, the company also has a gallery of photographs depicting remodeling and installation projects that it has already worked on.
In addition to the discounted price on remodeling and fireplaces, Custom Home and Hearth is also offering in-home estimates and design consultation, making it easier for clients to work out what sort of work they require based on their budgets and on the results that they hope to achieve. These can be arranged by contacting the company by phone to speak to one of the design experts.
An official from Custom Home and Hearth said: "Our aim is to ensure that our clients achieve perfect results every time. With our expertise and professionalism when it comes to home remodeling, we are able to help customers every step of the way in order to ensure they are 100 percent happy with the results of work carried out. In addition, with up to $500 off available on the cost of remodeling and fireplaces, we also provide our clients with access to affordable pricing."
For ideas and inspiration, potential clients can go online to take a look at the comprehensive photo gallery that has been published on the company website. This also provides potential clients with an insight into the quality of work and results that can be achieved.
For further information, please visit http://www.customhomeandhearth.com/.
About Custom Home and Hearth
Custom Home and Hearth is a specialist in home remodeling and fireplaces, offering a range of services such as custom design and installation.
Contact information
Custom Home and Hearth
580 Oakland Park Avenue
Columbus, OH 43214
USA
Phone number: 614-261-9922