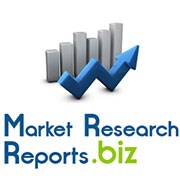 Albany, NY (PRWEB) September 30, 2013
The rigid economic conditions in 2012 stemming from the European debt crisis, slow recovery of mature economies, and less expected growth in the emerging markets had caused government and enterprise sectors to cut down their spending and led to low consumer confidence. Improved broadband service quality and increased income per capita in emerging countries have made smart handheld devices and other consumer electronic devices the engine of growth for the ICT Industry.
To check out the complete table of contents, visit: http://www.marketresearchreports.biz/analysis-details/global-ict-industry-and-market-report-2013-edition.
This report profiles the development of motherboard, notebook PC (including netbook), server, tablet, smartphone, large-, medium, and small LCD panels, LCD TV, and DSC (Digital Still Camera) in 2013 and examines their future trends beyond.
Table of Contents
1.The Motherboard Industry
1.1 Definition and Scope
1.2 Shipment Volume and Value
1.3 Industry Characteristics
1.3.1 Favorable Factors
1.3.2 Detrimental Factors
1.4 Industry Value Chain
1.4.1 Upstream Players
1.4.1.1 Intel
1.4.1.2 AMD
1.4.2 Midstream Players
1.4.2.1 Hon Hai
1.4.2.2 Pegatron
1.4.2.3 Gigabyte
1.4.2.4 MSI
1.4.2.5 ECS
1.4.3 Downstream Players
1.4.3.1 ASUS
1.4.3.2 ASRock
1.5 Industry Outlook
1.5.1 Shipment Volume and Value Forecast
1.5.2 Industry Clusters
1.5.3 Technology Development
1.5.3.1 Introduction to Next-generation SoC Architecture
1.5.3.2 Intel\'s Aggressive Promotion of Thunderbolt as Next Generation High-speed Interface
1.5.4 Product Development
1.5.4.1 Leading Component Vendors\' Continuous Launch of Next-generation Platforms
1.5.4.2 Product Differentiation via Software and Function Chips
1.5.5 Regional Market Development
1.5.5.1 North America
1.5.5.2 Western Europe
1.5.5.3 Japan
1.5.5.4 China and Asia Pacific
1.5.5.5 Other Emerging Markets
1.6 Opportunities and Challenges
1.6.1 Constant Declines in Motherboard Market Demand
1.6.2 Niche and Customized Products Key to Profits
1.6.3 Industry Competition Intensifying on Platform Structure Changes
Click here to download detailed report: http://www.marketresearchreports.biz/sample/sample/175731
2. The Notebook PC Industry
2.1 Definition and Scope
2.2 Industry Profile
2.2.1 Industry Lifecycle
2.2.2 Shipment Volume and Value
2.3 Industry Characteristics
2.3.1 Favorable Factors
2.3.1.1 Economies of Scale
2.3.2.2 Customization
2.3.2.3 Global Logistics
2.3.2.4 R&D
2.3.3 Detrimental Factors
2.3.3.1 Capital
2.3.3.2 Key Component Supply
2.3.3.3 Threats from Other Mobile Devices
2.4 Industry Value Chain
2.4.1 Upstream, Midstream, and Downstream Players
2.5 Industry Outlook
2.5.1 Notebook PC Shipment Volume and Value Forecasts
2.5.2 Industry Development Forecast
2.5.2.1 Supply
2.5.2.2 Demand
2.6 Opportunities and Challenges
3. The Server System Industry
3.1 Definition and Scope
3.1.1 By Instruction Set and CPU
3.1.2 By Product Form Factor
3.2 Industry Profile
3.2.1 Industry Lifecycle
3.2.2 Shipment Volume and Value
3.3 Industry Characteristics
3.3.1 Favorable Factors
3.3.1.1 Enhance Competitive Edges on Integrated Software and Hardware Solutions
3.3.1.2 Expanding Cloud Computing Business and Vying for Diverse Business Opportunities and Data Center Demand
3.3.2 Detrimental Factors
3.4 Industry Value Chain
3.5 Industry Development Outlook
3.5.1 Volume and Value Forecast
3.5.2 Industry Development Forecast
3.6 Opportunities and Challenges
3.6.1 Branded Vendors Drive Hardware Sales with Integrated Solutions
3.6.2 x86 Replacing RISCs as Lower Cost Option
4. The Tablet Industry
4.1 Definition and Scope
4.2 Industry Profile
4.2.1 Industry Lifecycle
4.2.2 Shipment Volume and Value
4.2.2.1 Apple Shifts to Diverse Product Line-ups
4.2.2.2 Samsung Creates Product Differentiation
4.2.2.3 Amazon and Google Spark Low-priced Tablet Demand
4.2.2.4 White-box Vendors Enter Emerging Markets with Ultra-low price Strategies
4.3 Industry Characteristics
4.3.1 Favorable Factors
4.3.1.1 Abundant applications and digital content
4.3.1.2 Innovative Hardware Design Capability
4.3.1.3 Diversified Product Portfolios
4.3.2 Detrimental Factors
4.2.2.1 Key Component Supply
4.2.2.2 Replacement of Large Panel Mobile Phones
4.3.3 Upstream, Midstream, and Downstream Players
4.4 Industry Outlook
4.4.1 Shipment Volume and Value Forecast
4.4.1.1 Supply
4.4.1.2 Demand
4.5 Opportunities and Challenges
5. The Smartphone Industry
5.1 Definition and Scope
5.2 Industry Profile
5.2.1 Shipment Volume and Value
5.3 Industry Characteristics
5.3.1 Android Division of Work Between Software and Hardware in A Mutual-Beneficial Relationship
5.3.2. iOS Perfect Combination of Software and Hardware
5.3.3 Windows: Close Cooperation Between Software and Hardware
5.4 Industry Value Chain
5.4.1 Upstream Players
5.4.1.1 Baseband ICs
5.4.1.2 Application Processors
5.4.2 Midstream Players
5.4.3 Downstream Players
5.4.4. SWOT Analsis
5.4.4.1 Strengths
5.4.4.2 Weaknesses
5.4.4.3 Opportunities
5.4.4.4 Threats
5.5 Industry Competition
5.6 Opportunities and Challenges
5.6.1 Settlement on Patent Lawsuits
5.6.2 Operating System Market Divided up by Three Leaders
6.1 Definition and Scope
6.1.1 Product Definition
6.1.2 Differences in Specification of Main Products
6.1.3 Industry Scope
6.2 Industry Development
6.2.1. Industry Characteristics
6.2.1.1 Production Modes
6.2.1.2 High Share of Cost by Equipment Amortization Expenditure
6.2.1.3 Close Relationship with Upstream Suppliers
6.2.1.4 Vertical Integration with Downstream Influences Panel Product Competitiveness
6.2.1.5 Panel Supply Status Influences Product Prices
6.2.2 Shipment Volume and Value
6.2.3 Major Applications for Panels
6.2.3.1 Panel Shipments for Main Applications
6.2.3.2 Vendor Ranking by Shipment Volume
6.2.3.3 Mainstream Panel Price
6.2.4. Development of Vendors
6.2.4.1 Samsung Display
6.2.4.2 Sharp
6.3 Industry Outlook
6.3.1 Shipment Forecast
6.3.2 Demand and Supply Forecast
6.3.3 Development Highlights
6.3.3.1 Modularized Ultrabook Panels
6.3.3.2 Open Cells Become Shipment Model
6.4. Opportunities and Challenges
6.4.1 Growth of LCD Panel Production Capacity Slows Down
6.4.2 Displays Become Key Differentiation for Notebook PCs
6.4.3 Competition among Notebook PC Brands Changes
7. The LCD TV Industry
7.1 Definition and Scope
7.2 Industry Development
7.2.1 Industry Profile
7.2.1.1 Need for New Applications
7.2.1.2 Shipment Volume and Value
7.2.2 Industry Characteristics
7.2.2.1 High Industry Concentration
7.2.2.2 Intensified Cooperation between Upstream and Downstream
7.2.2.3 New Product Function Development Speeds Up
7.2.3 LCD TV Industry Value Chain
7.3 Industry Outlook
7.3.1 Shipment Volume and Value Forecast
7.3.1.1 Replacement Demand and Analog-to-digital Conversion in Emerging Markets to Drive LCD TV Industry Growth
7.3.2 Development of Japanese and Chinese TV Brands
7.3.3 Cooperation between Service Providers and TV Vendors
7.4 Opportunities and Challenges
7.4.1 Innovative Applications and Products
7.4.1.1 Rising Importance of Ultra High Resolution
7.4.1.2 New Business Opportunities from Special- and Large-sized Products
7.4.1.3 Emergence of Low-priced Direct-lit LED TVs
7.4.2 Taiwanese Supply Chain Paying Close Attention to Apple iTV Development
7.4.3 Industrial Integration Accelerates Smart TV Platform Development
7.4.4 Diversification of Smart TV HMI
8. The Small- and Medium-sized LCD Panel Industry
8.1 Definition and Scope
8.1.1 a-Si TFT LCD
8.1.2 LTPS TFT LCD
8.1.3 AMOLED
8.1.4 Cell Panel
8.1.5 TFT LCD Module
8.2 Industry Profile
8.2.1 Shipment Volume and Value
8.3 Industry Characteristics
8.3.1 Favorable Factors
8.3.2 Detrimental Factors
8.4 Industry Value Chain
8.4.1 Enhance Product Integration Value
8.4.2 Increased Importance of Chinese Customers
To buy the copy of this report, visit: http://www.marketresearchreports.biz/analysis/175731.
9. The Digital Still Camera Industry
9.1 Definition and Scope
9.2 Industry Profile
9.2.1 Industry Lifecycle
9.2.2 Overall Shipment Volume/Value
9.3 Industry Characteristics
9.4 Favorable Factors
9.4.1 Branded Vendors
9.4.2 Contract Manufacturers
9.5 Detrimental Factors
9.5.1 Camera Phones Cannibalizing the DSC Market
9.5.2 Product Differentiation Becomes an Issue
9.6 Industry Value Chain
9.6.1 Downstream Players
9.6.2 Midstream Players
9.6.3 Upstream Players
9.6.3.1 Chipmakers
9.6.3.2 Camera Len Manufacturers
9.6.3.3 Image Sensor Manufacturers
9.6.3.4 TFT-LCD Panel Manufacturers
9.7 Industry Outlook
9.7.1 Shipment Volume and Value Forecast
9.7.2 Development Highlights
9.7.2.1 High-end Branded DSCs Focus on Product Differentiation and Profitability
9.7.2.2 CMOS Image Sensors\' Share to Top over 50% in 2013
9.7.2.3 Digital Cameras Becoming Wi-Fi Connected to Compete with Camera Phones
9.7.3 Opportunities and Challenges
9.7.3.1 Pricing Becoming Polarized in the DSC Market
9.7.3.2 MILC\'s Continued Growth Momentum Eroding DSC Market Share
9.7.3.3 Competition in MILC to Become Fiercer
Latest Reports:
Wireless Infrastructure: Market Shares, Strategies, and Forecasts, Worldwide, 2013 to 2019: http://www.marketresearchreports.biz/analysis-details/wireless-infrastructure-market-shares-strategies-and-forecasts-worldwide-2013-to-2019
WinterGreen Research announces that it has published a new study Wireless Infrastructure: Market Shares, Strategy, and Forecasts, Worldwide, 2013 to 2019. Next generation mission critical systems are leveraging new technology. The 2013 study has 554 pages, 245 tables and figures. Worldwide Wireless Infrastructure markets are poised to achieve significant growth as building out core networks and backhaul for smart phones.
A smartphone is not very smart if the infrastructure can't support its applications. In response to the high growth smartphone markets, wireless infrastructure promises to grow dramatically in the near term. Wireless Infrastructure technologies include WiMax, LTE, 4G and HSPA. These technologies are driving much higher capacity from the base station back to the fiber core. Fiber core is putting extreme pressure on provider's infrastructure and backhaul networks.
Click Here To Download Detail Report: http://www.marketresearchreports.biz/sample/sample/175732
WinterGreen Research predicts that the dramatic growth of wireless infrastructure is based on the growth of smart phones to a one trillion market by 2019, serving an installed base of 8.5 billion, many people having more than one smart phone. Wireless infrastructure markets at $58 billion in 2012 will be $163 billion by 2019; new markets evolved because of the value apps provide to smartphones, mobile devices, tablets, and the Internet of things.
Apple's iPhone 5S and 5C Debut and its Strategic Implications: http://www.marketresearchreports.biz/analysis-details/apples-iphone-5s-and-5c-debut-and-its-strategic-implications
On September 10, 2013, Apple revealed two distinct iPhones, high-end 5S and cheaper 5C, at the same time during an event held at the company's US headquarters, breaking its one-a-year iPhone strategy.
In the face of the saturating smartphone market and dwindling growth momentum of the higher-priced smartphones, Apple this year has opted to change its product strategy. This report examines Apple's strategy shift and its implications for the company in terms of product deployment, partnerships and product pricing.
Click here to download detailed report: http://www.marketresearchreports.biz/sample/sample/175730.
Table of Contents
1.iPhone ASP Drops Significantly as Growth Momentum of High-end Smartphones Fades
2. Breaking One-a-year Strategy Aims for Profit Increase
2.1 Major Innovations in Hardware
2.2 Pricing Strategy
3. Placing Focus on the Asia Pacific Market to Claw Back Market Share6
Appendix
Table 1 Comparison of iPhone 5, 5S and 5C
Table 2 iPhone Price Variations Following the Launch of New iPhone, 2010 - 2013
Table 3 Estimated iPhone Price Variations if Standalone iPhone 5C is Priced at US$450
Table 4 Countries Included in the First Round Release of iPhones
Figure 1 Global Smartphone Shipment Share by Price Point, 2012 - 2013
Figure 2 Apple\'s Profit Margin, iPhone Shipment Volume and ASP, 1Q 2012 – 2Q 2013
About Us
MarketResearchReports.Biz is the most comprehensive collection of market research reports. MarketResearchReports.Biz services are specially designed to save time and money for our clients. We are a one-stop solution for all your research needs; our main offerings are syndicated research reports, custom research, subscription access and consulting services. We serve all sizes and types of companies spanning across various industries.
Contact
M/s Sheela
90 Sate Street, Suite 700
Albany, NY 12207
Tel: +1-518-618-1030
USA – Canada Toll Free: 866-997-4948
Website: http://www.marketresearchreports.biz/
Blog: http://mresearchreports.blogspot.com