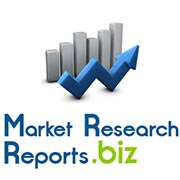 Albany, NY (PRWEB) September 30, 2013
Since 2012, the global antimony price has been sluggish, mainly affected by the descending of antimony price in Europe. Nevertheless, from the perspective of antimony price tendency in China, since August 2013, although the overall transaction situation was still quite ordinary, affected by the rising procurement prices of large companies in China, the prices of 2#antimony ingot and antimony oxide 99.5% have witnessed slow ascending.
To check out the complete table of contents, visit: http://www.marketresearchreports.biz/analysis-details/china-antimony-industry-report-2013-2015.
At present, China is still the largest antimony producing and consuming country around the globe. In 2012, the output of antimony concentrate in China reached 129 kilotons, sharing 72% of globe's total output; the antimony consumption approximated 82 kilotons, sharing 48% or so of world's total. Under the background of weak antimony market demand in Europe and America, China has become the main force stimulating the growth of global antimony market demand, and the rebounding of downstream fire retardant and storage battery market is the main factor affecting the antimony market in China.
The report sheds light on the policy adjustment of antimony industry in China, production adjustment, purchasing and storage of main antimony producers based on an analysis of antimony supply & demand and price trend in China and around the globe.
Minmetals Development is the largest steel and metal trade service company in China. In order to expand its nonferrous resources, the company held controlling equity in Hunan Nonferrous Metals Co., Ltd. in 2010, becoming one of the antimony producers with the largest output and trading volume. In H1 2013, the company achieved revenue of RMB76.975 billion, with a year-on-year rise of 7.91%; and realized net income of RMB114 million, rising by 100.2% from a year earlier.
Click Here To Download Detail Report: http://www.marketresearchreports.biz/sample/sample/175814
Chenzhou Mining ranks 2nd around the globe by output of antimony oxide, and possesses 20 kt/a refined antimony smelting and 20 kt/a multi-variety antimony oxide production capacity. At present, the company has nearly 20 mines under exploitation in Hunan. In H1 2013, the revenue of Chenzhou Mining reached RMB2.72 billion, witnessing a year-on-year rise of 28.14%; and the net income registered RMB74 million, down 86.2% YoY.
TABLE OF CONTENT
1 Overview of Antimony
1.1 Features & Applications of Antimony Metal
1.2 Industry Chain
2 Development of Antimony Industry Worldwide
2.1 Reserves and Distribution
2.2 Supply
2.3 Demand
3 Development of Antimony Industry in China
3.1 Policy Environment
3.1.1 Policy on Resource Exploitation
3.1.2 Policy on Control of Total Exploitation
3.1.3 Policy on Export Quota
3.2 Reserves and Distribution
3.3 Supply
3.3.1 Scale
3.3.2 Structure
3.4 Demand
3.5 Price
4 Import & Export of China Antimony Industry
4.1 Import
4.2 Export
4.2.1 Export Policy
4.2.2 Export Volume
To buy the copy of this report, visit: http://www.marketresearchreports.biz/analysis/175814.
5 Key Enterprises
5.1 Chenzhou Mining Group Co., Ltd.
5.1.1 Profile
5.1.2 Reserves
5.1.3 Operation
5.1.4 Revenue Structure
5.1.5 Gross Margin
5.1.6 Dynamics
5.1.7 Development Prospect
5.2 Minmetals Development Co., Ltd.
5.2.1 Profile
5.2.2 Operation
5.2.3 Revenue Structure
5.2.4 Gross Margin
5.2.5 Development Prospect
5.3 Hunan Nonferrous Metals Corporation Limited
5.3.1 Profile
5.3.2 Operation
5.3.3 Revenue Structure
5.4 Guangdong Meiyan Jixiang Hydropower Co., Ltd.
5.4.1 Profile
5.4.2 Reserves
5.4.3 Operation
5.4.4 Revenue Structure
5.4.5 Gross Margin
5.4.6 Dynamics
5.5 Guangxi China Tin Group
5.5.1 Profile
5.5.2 Operation
5.6 Guangxi YoungSun Chemicals
5.7 Yunnan Muli Antimony Industry
5.8 Hechi Nanfang Non-ferrous Metals (Group) Smelting
5.8.1 Profile
5.8.2 Operation
Latest Reports:
China Cosmetics Industry Report, 2013-2016: http://www.marketresearchreports.biz/analysis-details/china-cosmetics-industry-report-2013-2016
Impacted by global economic recovery as well as China's economic growth slowdown, the growth of China cosmetics industry hit a downturn, with the gross retail sales of industrial players above designated scale increasing by 21.5% year-on-year to RMB134.01 billion. At present, foreign brands are still the mainstream in China cosmetics market, with the top three ones coming to LOREAL PARIS, OLAY and Mary Kay which collectively occupy 12.45% of retail sales.
Skin care product is the largest category in China cosmetics market, with the market scale in 2012 hitting RMB 80.48 billion, up 9.9% year-on-year; among skin care products, cream and anti-aging products occupy a lion's share, with the sales standing at above 60% collectively in China skin care product market. As to China's makeup market, it started late but has developed rapidly, with the sales in 2012 grossing RMB23.4 billion, a year-on-year rise of around 20%.
By contrast, the sales of emerging market segments, such as men's cosmetics and children's and infants' cosmetics, still occupy a relatively small share in China cosmetic market by sales. In 2012, China's sales of men's cosmetics stood at less than 5%, while that of children's and infants' skin care products accounted for no more than 5.3%, but the growth was fast.
The report analyzes the scale, import & export, brand and enterprise competition pattern, channel development, market segments (such as skincare products, makeup, etc.) of China cosmetics market, and highlights the operation and cosmetics business performance of four multinational companies and 16 domestic enterprises.
Click Here To Download Detail Report: http://www.marketresearchreports.biz/sample/sample/175816
L'Oréal is currently the world's largest cosmetics enterprise. Since its marching into the Chinese market in 1997, L'Oréal has maintained stable business growth in this emerging country. As of late 2012, the company had 20 brands in operation in China, including LOREAL PARIS, Maybelline and other world-renowned ones, with the sales in China growing by 12.4% year-on-year to RMB12.05 billion.
Shanghai Jahwa United Co., Ltd. is a leading homegrown cosmetics enterprise with famous brands including Liushen, Herborist and Maxam. In 2013, the company eliminated four old brands, i.e. Chinfie, Cortry, Ruby and Cocool, and launched three new ones including Giving, Soft Sense and Tea Beauty, a move to realize its all-around strategic layout from middle range to high end, from men/women to infants and children, from department stores, supermarkets and massive circulation to franchise cosmetics stores, network channel and maternal and infant stores.
Wireless Infrastructure: Market Shares, Strategies, and Forecasts, Worldwide, 2013 to 2019: http://www.marketresearchreports.biz/analysis-details/wireless-infrastructure-market-shares-strategies-and-forecasts-worldwide-2013-to-2019
WinterGreen Research announces that it has published a new study Wireless Infrastructure: Market Shares, Strategy, and Forecasts, Worldwide, 2013 to 2019. Next generation mission critical systems are leveraging new technology. The 2013 study has 554 pages, 245 tables and figures. Worldwide Wireless Infrastructure markets are poised to achieve significant growth as Building out core networks and backhaul for smart phones.
A smart phone is not very smart if the infrastructure can't support its applications. In response to the high growth smart phone markets, wireless infrastructure promises to grow dramatically in the near term.. Wireless Infrastructure technologies include WiMax, LTE, 4G and HSPA. These technologies are driving much higher capacity from the base station back to the fiber core. Fiber core is putting extreme pressure on provider's infrastructure and backhaul networks.
Click Here To Download Detail Report: http://www.marketresearchreports.biz/sample/sample/175732
WinterGreen Research predicts that the dramatic growth of wireless infrastructure is based on the growth of smart phones to a one trillion market by 2019, serving an installed base of 8.5 billion, many people having more than one smart phone. Wireless infrastructure markets at $58 billion in 2012 will be $163 billion by 2019, new markets evolved because of the value that apps provide to smart phones, mobile devices, tablets, and the Internet of things.
About Us
MarketResearchReports.Biz is the most comprehensive collection of market research reports. MarketResearchReports.Biz services are specially designed to save time and money for our clients. We are a one stop solution for all your research needs, our main offerings are syndicated research reports, custom research, subscription access and consulting services. We serve all sizes and types of companies spanning across various industries.
Contact
M/s Sheela
90 Sate Street, Suite 700
Albany, NY 12207
Tel: +1-518-618-1030
USA – Canada Toll Free: 866-997-4948
Website: http://www.marketresearchreports.biz/
Blog: http://mresearchreports.blogspot.com\