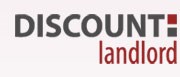 This helpful free guide will provide valuable information to all landlords on how to manage their taxes, how stamp duty works and everything else that they might need to know.
Hammersmith, London (PRWEB UK) 30 September 2013
Taxes and stamp duty can be very confusing and it can take quite a while to figure out how it all works. Luckily, there is a handy online guide available to download that can help landlords make sense of the situation.
UK Company Discount Landlord Insurance has created a free resource all about Tax Tips for Landlords and Stamp Duty and this guide is available for download on their website.
This helpful guide will provide valuable information to all landlords on how to manage their taxes, how stamp duty works and everything else that they might need to know.
What Does the Guide Include?
This helpful guide explains exactly what Stamp Duty is and why it has to be paid upon purchase of a property. It also explains how the Stamp Duty is calculated.
The guide also explains how property tax works and has a handy chart that shows exactly the percentage of tax that would need to be paid depending on the value of the property. For example, it is explained that properties that are less than £125,000 are tax exempt, whereas on properties of more than £2 million taxes of 7% must be paid. The handy chart explains how much tax owners will pay on the yields that are gained from renting out property and the difference between a basic tax payer rate and a higher tax payer rate.
It also goes on to explain allowable expenses, such as interest on a mortgage taken out on the property, maintenance and the costs of advertising the property for rent. The informative chart also explains why capital expenses are not tax deductible. The information is laid out in a very visual way, with diagrams and illustrations that make it fun to read and easy to understand.
Knowledge is Power for Landlords
Discount Landlord Insurance is dedicated to offering customers the best available market rates and accurate and helpful customer service at all times. Discount Landlord believe that by offering this helpful information to landlords, they can become better informed and have a clearer understanding of their tax and stamp duty responsibilities.
Being a landlord can be quite confusing and it is a steep learning curve with so many important details to figure out, including insurance, taxes, stamp duty and much more. This information will make being a landlord easier by laying out the tax and stamp duty requirements in an easy to understand and straightforward way.
About Discount Landlord
Discount Landlord Insurance is a UK based online insurance company that offers a competitive and fast insurance quotation as well as express document delivery service. They offer a range of insurance products and services that cater to the commercial and residential lettings market. They also take into consideration the individual requirements of each client and offer custom suggestions, so that they can find insurance solutions that will meet specific needs.
At Discount Landlord Insurance, they offer insurance products that are underwritten by the leading UK based insurance companies and they provide customers with a variety of different insurance options to meet their individual needs. They are dedicated to offering the best available market rates and they offer a wide range of products from residential landlord insurance to commercial property insurance, tenant contents insurance and much more.
# # #
For some more information on Discount Landlord Insurance, feel free to contact them at 0208 847 8000 and email them at info(at)discountlandlord(dot)co(dot)uk.