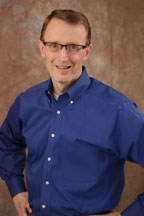 "Retirees need a direct relationship with the person handling their investments management" says Jeff Voudrie, CFP® Professional and financial planner in Johnson City, TN.
Johnson City, TN (PRWEB) September 30, 2013
Many investors don't realize that they are one of thousands, or even millions, of clients of the firm with which they have entrusted the investments management of their precious nest eggs. "A far more personal connection between a retired investor and their advisor is vital, especially in this era of low interest rates and highly volatile stock and bond markets, which makes investments management a true challenge" says Jeff Voudrie, CFP® Professional and financial planner in Johnson City, TN.
"The problem caused by all these layers of separation between you and the person handling the day-to-day management of your money is that the investments management and the strategies used can't be adjusted in real-time according to your needs and tolerances for risk," Jeff Voudrie points out. At some point, the markets will decline and your reaction can be predicted, he adds: "In the midst of the decline, you are going to react emotionally. That's natural and is just one reason why you need to be able to interact directly with your financial advisor and money manager so your approach, strategies and methods can be adjusted if necessary. The Wall Street System's layers of separation make this kind of investments management impossible."
That type of extremely sensitive adjustment will be demanded by many insightful retired investors soon as they practice sound investments management, he predicts.
It will be one of several moves that retired investors will make, including a desire to have more tangible control of their money. Jeff Voudrie continues, "The reason so many retirees looking for income at retirement feel so out of control is because of the layers of separation between you and the person handling the day-to-day investments management decisions that ultimately determines the success of failure of your management wealth. It is the major reason retired investors become frustrated. The more degrees of separation there are, the greater the loss of control and influence you will have over how your money is not just being invested, but being protected."
Jeff Voudrie says. "It's critically important to your financial future that your money be protected. We are facing potential crises on a global scale reminiscent of the Cold War and the nuclear arms race. At some point, we will experience significant market declines. Your portfolio is at risk and needs to be protected."
If that sort of protection is to occur, than you must have a close, personal business relationship with your financial advisor, someone who will also be financially affected if your investments fall into a tailspin. The current impersonal relationship with advisors will not do in this new epoch of investing: "There's no one closely monitoring your money that will take action to protect it during a crisis. That's one of the biggest lessons investors should have learned in 2008. Many didn't. And, let's be honest, when times are uncertain, you have to know that your money is being protected," Jeff Voudrie concludes.
"A different sort of relationship with your advisor has the potential to increase your overall risk adjusted return and better help you achieve your income at retirement goals. The first priority must be to avoid significant losses at all costs", Jeff Voudrie argues. "It's vital that you have a relationship directly with the person handling your investments management so that you can feel more in control, so that adjustments can be made quickly as needed and so you can have the peace of mind that someone is there to take action to prevent devastating losses," says Jeff Voudrie, CFP® Professional—a financial planner in Johnson City, TN.
A financial services industry veteran with more than 20 years' experience, Jeff Voudrie is a new breed of private money manager. Using sophisticated electronic monitoring and software, combined with his 25 years' experience as a money manager, Jeff works with you to create a personal investments management portfolio that reflects your lifestyle goals and risk tolerance. He specializes in stable growth and prudent profits while applying a robust, patented risk management processes. When you work with Jeff, you have the security of knowing that your life savings is getting the attention it deserves.
Jeff Voudrie, has been interviewed by The Wall Street Journal, CBS MarketWatch, The London Financial Times and the Christian Science Monitor. He is a former syndicated newspaper columnist and the author of two ground-breaking books: How Successful Investors Tripled the Return of the S&P 500 and Why Variable Annuities Don't Work the Way You Think They Work. He accepts a limited number of new clients in his personal investments management practice. He and his wife Julie live with their seven children in Johnson City, TN. He is heavily involved in his local church and has done missionary work in Hungary and Cambodia.