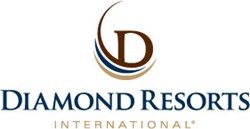 Las Vegas, NV (PRWEB) September 30, 2013
Diamond Resorts International® (Diamond), a global leader in the hospitality and vacation ownership industries, delivers a new kind of vacation holiday experience with the inauguration of its summer program, DRIven® to Fun. More than 13,000 participants attended the event which kicked off on July 15 and continued through August 31 at all branded and managed Diamond resorts in Europe.
The summer program offered an action-packed summer of family entertainment and featured daily family-friendly activities for all ages including scavenger hunts, poolside competitions, Xbox games, and drawing and social media photography contests. At the end of each week, the resort teams honored the winners by hosting an award ceremony and a DRI White Attire Celebration with plenty of food, drinks, music and entertainment.
According to David F. Palmer, President and Chief Executive Officer of Diamond Resorts International®, "DRIven to Fun is just one way that we, as a global company, deliver an exceptional guest experience. From conception to completion, all our team members worldwide worked very hard to ensure that this event would create a memorable vacation holiday experience for each of our members, owners and guests. As a leader in the hospitality industry, we strive to go above and beyond to exceed expectations, and DRIven® to Fun captured the essence of who we are at Diamond. We hope to deliver more events like this in the future."
Diamond Resorts International®, with its network of more than 300 vacation destinations located in 33 countries throughout the continental United States, Hawaii, Canada, Mexico, the Caribbean, South America, Central America, Europe, Asia, Australia and Africa provides guests with choices and flexibility as they design their dream vacation, whether they're traveling an hour away or around the world. Our hassle-free, relaxing vacations give guests a truly memorable experience every time, for a lifetime.
Diamond Resorts International® manages vacation ownership resorts and sells vacation ownership points that provide members and owners with access to 92 managed resorts, 210 affiliated properties and four cruise itineraries through THE Club® at Diamond Resorts International®. To learn more, visit DiamondResorts.com.
# # #