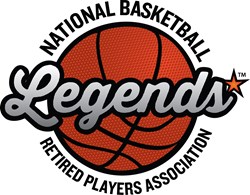 Hearing better is a life-changing experience.
Syracuse, NY (PRWEB) September 30, 2013
When it comes to providing for its members, the National Basketball Retired Players Association (NBRPA) is passionate about giving the gift of hearing.
From September 19th through the 21st, members of EarQ, a nationwide network of hearing healthcare providers, attended the 2013 NBRPA Legends Conference in Port St. Lucie, FL. The team, which included several of EarQ's hearing healthcare providers, participated in the conference's events by offering hearing health screenings and answering any questions that attendees had about their hearing health or today's advanced hearing technology.
As the official hearing health provider for the NBRPA, EarQ was proud to participate in such an enriching event.
"Hearing better is a life-changing experience," said Ed Keller, president of EarQ. "Receiving a professional hearing screening is the first step on an incredible journey to reconnect with the world and experience life in the fullest way possible."
More than 36 million Americans live with hearing loss. Recent studies have shown that one in five teenagers has hearing loss, as well as 60% of veterans returning from Iraq and Afghanistan. Left untreated, hearing loss can inhibit social interaction and a person's ability to perform daily activities, which can lead to withdrawal, isolation, depression and increased instance of heart disease. Yet, only about 20 percent of people with hearing loss actually use a hearing device.
About EarQ:
EarQ strives to revolutionize the hearing healthcare industry through innovative business and marketing practices, national public awareness efforts and advocating for excellence in private patient care. Through its nationwide hearing healthcare locations, EarQ will work to shatter the stereotypes surrounding hearing loss and empower the millions of Americans who suffer from it to take control of their hearing health.
http://www.earq.com
Like Us on Facebook
Follow us on Twitter
About the National Basketball Retired Players Association:
The National Basketball Retired Players Association (NBRPA) is comprised of former professional basketball players from the NBA, ABA, Harlem Globetrotters and WNBA. It is a 501(c) 3 non-profit organization with a two-pronged mission to assist former NBA, ABA, Harlem Globetrotters and WNBA players in their transition from the playing court into life after the game, while also positively impacting communities and youth through basketball. The NBRPA was founded in 1992 by basketball legends Dave DeBusschere, Dave Bing, Archie Clark, Dave Cowens and Oscar Robertson. The NBRPA works in direct partnerships with the NBA and the National Basketball Players Association. Arnie D. Fielkow is the President & CEO, and the NBRPA Board of Directors includes Chairman of the Board Otis Birdsong, Vice Chairman Thurl Bailey, Treasurer Marvin Roberts, Secretary Steve Hayes, Past Chairman Robert A. (Bob) Elliott, Past Chairman Dr. George W. Tinsley Sr., Rick Barry, Harvey Catchings, Spencer Haywood, LaRue Martin and Johnny Newman.
Contact:
Paul Corliss, Vice President of Communications & Marketing
National Basketball Retired Players Association
#917-621-5744 | pcorliss(at)legendsofbasketball(dot)com