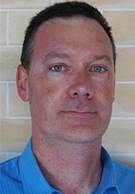 Daniel brings a strong background of leadership and organizational skills that are critical to the growth and profitability of Nano Materials
Yavne, Israel (PRWEB) September 30, 2013
NanoMaterials Ltd. has named Daniel Sclar, former VP Global Operations at Angioslide, as their new Chief Executive Officer. He officially began his duties on August 6th, 2013.
Daniel began his professional career as an Industrial Engineering Officer, part of the Logistics Command at the Israeli Defense Forces, where he served for twelve years. He worked his way up through various roles including Head of Resource Department in the Logistics Command and Production Manager to second in command at his battalion tank production facility. He is also an accomplished executive with many years of experience in operations and logistics mostly in the medical devises industry.
The move to NanoMaterials was a natural progression for Sclar, a leader who is committed to implementing and advancing innovative operational strategies while maintaining quality. Daniel's vast experience in operations will help him as he leads NanoMaterials through its commercial production phase. In his role of CEO, he will broaden production facilities, increase output capabilities, expand product lines, develop the QA system and improve customer satisfaction.
"Daniel brings a strong background of leadership and organizational skills that are critical to the growth and profitability of Nano Materials" said Eugene Kverel, President and CEO of Nanotech Industrial Solutions that recently acquired Nano Materials. "Daniel has an MBA from Ben Gurion University in Israel and a B.Sc in Industrial Engineering and Management from Technion in Israel. Daniel has more than seven year's senior management experience as VP of Operations in the Medical Device and Gel Documentation Devise Industries."
About NanoMaterials Ltd.
NanoMaterials Ltd. (Apnano) is now part of the Nanotech Industrial Solutions, Inc. (NIS) group, an American based company. NanoMaterials, a cleantech company, is a pioneer of inorganic, multi-layered fullerenes. It was the first to succeed in the commercial production of inorganic, multi-layered nanofullerenes and nanotubes, based on platform technology developed at the Weizmann Institute of Science. The company's WS2-based nanomaterials opened up new possibilities for developing extreme performance lubricants, coatings and polymer composites. These materials feature outstanding extreme temperature (ET) and extreme pressure (EP) properties. The composition and morphology of these materials create a unique mechanism of friction-induced tribofilm release. The exfoliated nanoparticles attach to working-surfaces, fill in wear crevices and coat working surfaces with a continuous super-lubrication layer. This "surface reconditioning" effect improves energy efficiency, extends effective operation, and extends machinery and lubricant life. NanoMaterials has earned international recognition and won numerous innovation and excellence awards, including winning the prestigious Red Herring Top 100 Innovators award. The company's NanoLub® family of EP lubrication applications (oils, greases, solids) is gaining increasing recognition and growing demand particularly in the automotive and heavy equipment industries; other industries they are involved in include defense, mining and metalworking.
For more information, visit: http://www.apnano.com.