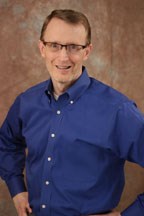 'The days of unrestrained, consistent growth in the U.S. economy are probably over, no matter what pundits say,' advises Jeff Voudrie, an investments management specialist in Johnson City, TN.
Johnson City, TN (PRWEB) September 30, 2013
"Even though markets enjoyed a brief upsurge, the decision by the government to continue to prop up the economy is not heartening and should not cheer insightful investors too much," says Jeff Voudrie, CFP® Professional, long-time columnist and author, president of Common Sense Advisors. "The bottom line, though, is that the underlying economy continues to weaken and the Fed continues to try to spur the economy. About the only thing certain is that volatility and uncertainty will continue. In the end, though, it is all about anticipating which direction the stock and bond markets will take," Jeff Voudrie, the investments management specialist observed.
Jeff Voudrie has long counseled investors regarding the new era of investments management. He has spread his message of: a) a different, more personal type of investor-advisor relationship; b) wariness of annuities with "guaranteed income" claims, and c) wealth management using sensitive tools to ensure wealth protection and no devastating losses, for the past several years, gaining a wide following.
Jeff Voudrie is noted for his three U.S. patents on revolutionary software that automatically reduces investors' exposure to markets that launch into a tailspin. He has been interviewed by several huge media outlets about his ideas, including The Wall Street Journal and CBS MarketWatch.
The financial planner in Johnson City, TN offers this short-term advice: "Currently, I continue to believe that equities have a better risk/reward ratio than bonds but the Fed's taper decision may result in the type of stocks invested in to be modified from faster-growing companies to slower-growing companies," he added. "Retired investors concerned about their investments management should closely review not only their overall asset allocation but also the specific investments used."
In this new era of economic weakness and slow growth, the need for more control over your investments has become apparent. If your financial advisor is unresponsive to your concerns about your investments, find a new advisor or seek to work with a new-era personal money manager, Jeff Voudrie advises.
"The days of unrestrained, consistent growth in the U.S. economy are probably over, no matter what pundits say, he added. That changes the nature of your investments management from seeking double-digit gains to protecting what is yours from huge slides," he concluded.
A financial services industry veteran with more than 20 years' experience, Jeff Voudrie is a new breed of private money manager. Using sophisticated electronic monitoring and software, combined with his 25 years' experience as a money manager, Jeff works with you to create a personal investments management portfolio that reflects your lifestyle goals and risk tolerance. He specializes in stable growth and prudent profits while applying a robust, patented risk management processes. When you work with Jeff, you have the security of knowing that your life savings is getting the attention it deserves.
Jeff Voudrie, a financial planner in Johnson City, TN has been interviewed by The Wall Street Journal, CBS MarketWatch, The London Financial Times and the Christian Science Monitor. He is a former syndicated newspaper columnist and the author of two ground-breaking books: How Successful Investors Tripled the Return of the S&P 500 and Why Variable Annuities Don't Work the Way You Think They Work. He accepts a limited number of new clients in his personal investments management practice. He and his wife Julie live with their seven children in Johnson City, TN. He is heavily involved in his local church and has done missionary work in Hungary and Cambodia.