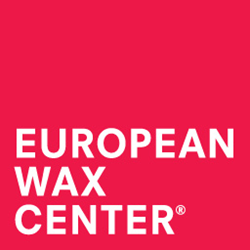 Woodbridge, NJ (PRWEB) September 30, 2013
European Wax Center Woodbridge is pleased to announce their latest promotion, the Beauty Bag Makeover Special. Now, when you buy any one of your favorite beauty or skin care products, get a second product 50% off. This limited time offer is going on now through October 31st at European Wax Center Woodbridge.
The Beauty Bag Makeover Promotion is valid on European Wax Center Woodbridge's entire line of beauty products, from tweezers to skin care. Fan favorites like the Exfoliate and Slow IT Body Lotion help keep skin polished and smooth by scrubbing away dead skin and slowing signs of hair growth.
European Wax Center prides itself on providing the best in skin care by offering both quality waxing and professional skin care products with skin nourishing ingredients. To learn more about the Beauty Bag Special, visit European Wax Center Woodbridge at 853 St Georges Ave Woodbridge, New Jersey 07095 or call (732) 602-8900.
About European Wax Center
European Wax Center was founded by siblings David Coba, Joshua Coba and Jessica Coba in 2004, and is now recognized as a leader in comfortable and healthy body waxing. The Cobas developed the ultimate wax experience that features the all natural COMFORT WAX™ developed in Paris and the 4 Steps to Gorgeous™ process -- Cleanse, Prepare, Wax, Rejuvenate. As well, features include a clean, professional environment, full-privacy Wax Suites, and exceptional service exclusively for EWC guests. Now, luxurious waxing can be incorporated into everyone's regular routine and skincare regime. European Wax Center enables everyone to feel pampered, beautiful and sexy. For more information about European Wax Center or to inquire about owning a franchise log onto waxcenter.com or like us on Facebook at http://www.facebook.com/EuropeanWax and twitter @EuropeanWax.