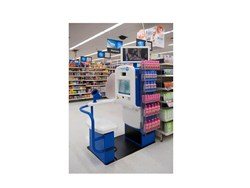 Santa Clara, California (PRWEB) September 30, 2013
SoloHealth®, a consumer-driven healthcare technology company, announced today at the Health2.0 conference in Santa Clara results from a recent nationwide survey on consumer awareness and understanding of the new healthcare law and health insurance marketplaces opening tomorrow. Overall, results reveal low consumer awareness with 64 percent noting they have "no" or only "a little bit" of knowledge on the healthcare insurance marketplaces. Additionally, 56 percent of the consumers surveyed said they did not know before taking the survey that through the exchanges the government may pay a portion of insurance for those who qualify. Almost 60 percent of those surveyed that have insurance report they "don't know" how the law will affect them and 53 percent of those without insurance "don't know" how it will affect them.
Full survey results are listed here: https://solohealth.com/company/blog/933/ .
More than 13,600 consumers participated in the survey via SoloHealth Station® consumer health and wellness kiosks located nationwide. The survey ran September 12 – 22 across the Stations that are located in more than 3,200 retail locations nationwide.
SoloHealth recently announced a partnership with the Department of Health & Human Services (HHS) to help promote awareness and information around the new healthcare insurance marketplace and Healthcare.Gov. The company has also announced partnerships with insurance providers to link potential buyers with plans to help consumers make the appropriate decision for their insurance needs. SoloHealth Stations average more than 130,000 consumers per day each spending approximately 4.5 minutes per session. To date, the Stations have garnered more than 32 million consumer engagements.
The SoloHealth Station is a healthcare access platform for consumers providing screenings for vision, blood pressure, weight, and body mass index; as well as a symptom checker, an overall health risk assessment, and access to a database of local medical professionals—all free of charge. The Station also helps capture biometric and Health Risk Assessment (HRA) data on behalf of health plans and employers to help drive better health outcomes, allow risk barriers to better manage their members and empower individuals. The Station offers highly personalized, targeted and interactive opportunities for consumers, advertisers and partners by placing kiosks in high-traffic retail locations and offering integration across multiple touch points including digital signage, interactive content and mobile. The SoloHealth Station is backed by technology that allows for flexibility to make changes remotely and quickly so the company can continue to expand the services offered to consumers and partners.
ABOUT SOLOHEALTH: Based in Atlanta, Ga., SoloHealth® is a leader in self-service consumer healthcare, utilizing patented technology to deploy interactive health screening kiosks to empower consumers about their health through awareness, education and convenience. The company's award-winning first offering was the EyeSite Vision kiosk. In summer 2010, the company received a $1.2 M grant from the National Institute of Health (NIH), a division of the U.S. Department of Health and Human Services, to help enable innovation for self-service healthcare and prevention. In 2011, SoloHealth announced its next-generation kiosk, the SoloHealth Station, offering vision, blood pressure, weight, symptoms checking, body mass index, overall health assessment; and access to a database of local doctors. The company's bilingual kiosks provide free health screenings and recommendations for follow-up care, which leads to prevention and lower health care costs. Strategic investors and partners include Outerwall Inc., Walter Huff (founder of HBOC), WellPoint and Dell. For more information, visit http://www.solohealth.com or @SoloHealth.