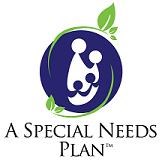 Means planning for their child to live into their Sixties.
Charlotte, NC (PRWEB) September 30, 2013
As Life Insurance Awareness month closes and Down Syndrome Awareness month begins, it is hard not to think of their close link. With disposable income at one of the lowest levels in our nation's history, families are forced to make difficult decisions in regards to financial priorities. Families with loved ones with Down Syndrome are no different, and in many cases the pressure on finances can be more intense due to the need for additional therapies and medical needs.
Ryan Platt, founder of A Special Needs Plan, voices another common concern for families, "Families with a child with Down Syndrome, as well as families that may have another diagnosis, face the added challenge of providing financially for their child during their entire lifetime. For individuals with Down Syndrome and their families, that can easily mean planning for their child to live into their Sixties."
Unfortunately, the statistics surrounding family security in the event of a death of the main breadwinner is staggeringly dangerous. According to a 2012 LIMRA study,

30 percent of US Households have no life insurance
Only 44% of individual life insurance
50% of U.S. households say they need more life insurance
67% of families are much more concerned about retirement
"We find that so many families only have life insurance coverage through their employer. For the majority, that is just not enough, and for families that have to provide for a child over a lifetime, they need to have coverage outside of their employer, and usually need it to last for the lifetime of the parents, not just for a specified period of time," says Ryan Platt.
It is all too common to hear of a story where one parent passes away suddenly, and the family was one of the many that did not have enough life insurance. Ryan Platt shares a personal story. "A good friend of mine died suddenly in his forties, and left behind his stay-at-home wife and two young children. He was one of the 56% of the population that only had the life insurance his employer provided. With very little money she could not continue to pay the mortgage, so with the home in foreclosure, his wife was forced to move and his children were thrust into a strange new environment without the mainstay of their family, Dad. I vowed that I would do all I could for every family we serve so that they are never in that same position."
It is certainly true that parents with children with Down Syndrome have many financial concerns, it is clear that one of those concerns should be ensuring their child's life will be financially funded no matter the situation.
A Special Needs Plan was founded in 2006 as a special needs planning advisory firm. They offer special needs planning educational products, planning consultations to families, as well as educational workshops and seminars for families, organizations, and financial professionals. They are on a "Million Family Mission" to reach one million families with accurate and credible information, as well as offering advisory services to families across the country. A Special Needs Plan is passionate about helping to alleviate the anxiety surrounding special needs planning and transform that feeling of anxiety into a sense of empowerment, so that families are able to provide for their loved one with special needs, while at the same time provide for the whole family. To learn more, visit aspecialneedsplan.com or http://www.specialneedsknowledge.org.