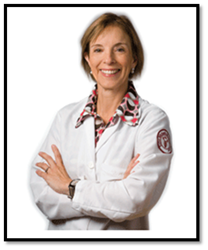 Our priority should be taking care of our health and heart and its impact on us and our families. This site is dedicated to our health and wellness being the most important.
Scotch Plains, NJ (PRWEB) September 30, 2013
Historically, the general population of women hasn't had the confidence or the chutzpah to sport a glittery, little red dress to work events or social affairs. It's always been the "L.B.D" or "Little Black Dress" that reigns supreme at these types of gatherings. However, it seems the times are changing, all thanks to one highly respected breast oncologist in Northern New Jersey.
Women of all ages, colors, shapes, and sizes are proudly donning sparkly, little red dresses to places in which it would typically be deemed inappropriate. Women are being spotted at the gym, at parent-teacher conferences, and at local frozen yogurt spots with these daring frocks. But what sets these dresses aside from that of Jessica Rabbit's slinky garb or Julia Roberts' flashy gown in Pretty Woman? They represent something much bigger than female empowerment. They represent the fight for wellness.
At Mountainside Hospital, under the direction of breast surgeon Dr. Jan Huston, the High-Risk Program which includes genetic counseling has opened and has had a good response from the community. Dr. Huston has launched "red dress pink ribbon" campaign to encourage women to be as aware as heart disease and its consequences to long-term health as breast cancer. Concurrently, Dr. Huston has launched the "Women's Wellness and Awareness Program" with the website at http://www.LittleRedDressWithALittlePinkRibbon.com. She has dedicated the site to women and their fight to wellness, "Our priority should be taking care of our health and heart the red dress, yet have awareness and focus on breast disease (the pink ribbon) and its impact on us and our families. This site is dedicated to our health and wellness being the most important."
Dr. Huston has started quite the fashion trend by selling little red dress pins with little pink ribbons by the heart. It's no wonder why women are so excited to wear these pins everywhere they go. They will be sold on the website soon.
Dr. Huston is the Founder and Director of Summit Breast Care. Trained as a general and vascular surgeon, she has devoted herself to the diagnosis and treatment of breast disease. She currently serves at the Hackensack UMC in Montclair, New Jersey, where she holds the position of Medical Director. She was named as a board member of Saint Michael's Medical Center, a member of Catholic Health East in 2009.
Dr. Huston has been committed to continuing her education and honing her skills in the evaluation of mammograms, using ultrasound to enhance the physical exam and to facilitate office biopsy procedures. She has sought training in the procedures of sentinel node and stereotactic biopsies. In addition, Dr. Huston has taken a special interest in the area of oncoplastic surgery- carefully choosing the surgical site for a patient undergoing "lumpectomy" and rebuilding the surrounding breast tissue. This yields a beautiful cosmetic result with minimal scaring or defect from the procedure necessary to remove the cancer.
Dr. Jan Huston works out of many convenient locations including Newark, Springfield, Montclair, and Hackettstown, NJ. For more information and locations you can visit Dr. Huston's full profile at http://www.njtopdocs.com/JanHustonMD.
Source:
http://littlereddresswithalittlepinkribbon.com
About Us
NJ Top Docs is a comprehensive information resource of Top Doctors, Dentists and Hospitals. We are profiling over 900 Healthcare Providers and have made it convenient for you to find them.
NJ Top Docs allows patients to "meet" these providers online before making their appointment.
For more information, e-mail us at info(at)NJTopDocs(dot)com and/or visit http://www.NJTopDocs.com.
You can also follow us on Facebook – Twitter – YouTube