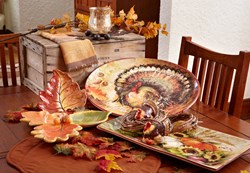 Waukesha, WI (PRWEB) September 30, 2013
Shop for brand new products on Lang.com today! LANG will always proudly carry classic favorites of wall calendars, Christmas cards and coffee mugs, but is now also the new one-stop-shop for beautiful dinnerware, lovely home décor and specialty gifts for every occasion.
Just in time for fall, LANG is carrying Harvest and Thanksgiving dinnerware collections and kitchen accessories. These items are great for dining and entertaining with friends and family. New home décor items include scented candles, wall décor & art and decorative autumn home accessories.
The LANG Company is also excited to announce the addition of iPhone and Android phone cases to Lang.com. Featuring beautiful artwork from favorite LANG Artists, these iPad and phone cases are unique and practical, as well as great quality. LANG phone accessories make an affordable and unique gift for friends and family.
The LANG Company has been the industry leader in beautiful Wall Calendars, Christmas Cards and Coffee Mugs since the company was founded in 1982. Known for its vibrant and unique artwork from world renowned artists, LANG also prides itself in quality products and one-of-a-kind art. LANG is also known for lovely stationery, dinnerware collections, home décor, outdoor décor and a wonderful assortment of gifts. Visit http://www.lang.com for additional information.