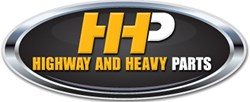 Midland, MI (PRWEB) September 30, 2013
Highway and Heavy Parts Midland Michigan is pleased to announce the release of a new comprehensive product line for Sprinter engines! The latest parts feature pistons with GRAFAL® skirt coating, NI-Resist top ring carrier, oil cooling, profile pin bores, phosphate coating and a size and configuration range to cover any Sprinter need. All that simply means: "Why look anywhere else?"
The new products released for the Sprinter includes pistons for the OM612DE in straight rod, tapered rod, std. compression and reduced compression height. Standard pistons as well as oversize pistons are also available. Pistons come in standard, .50mm and 1.0mm oversize. In addition to the OM612DE engine model, pistons are available for the OM647 engine also. Piston rings round out the internal cylinder offerings for the Sprinter.
Adding to the new piston and ring offering Highway and Heavy Parts has released engine bearings for the Sprinter. Now available are rod and main bearings, thrust plates and piston pins. Oversize rod bearings are available in .002" option. Heavy duty intake and exhaust valves have also been added to the product line to help cover all standard wear items.
In addition to the internal engine components Highway and Heavy Parts has introduced fifteen gasket part numbers including headsets, conversion sets, gasket kits, head bolts, manifold sets, rear mains seals, timing cover seal, valve stem seals, valve cover, oil pan and water pump gaskets.
An altogether new product offering to Highway and Heavy's product line is filtration. Filtration is an extremely important part of any repair. Providing the parts and filtration components from one supplier helps decreases ordering time, paperwork, and bill pay for the end user or repair facility. Most importantly utilizing one supplier for filtration and repair parts eliminates the risks associated with "who done it?" If a failure were to occur purchasing repair components and filters from one manufacture eliminates finger pointing. The new product offerings released in the filtration are engine air, engine oil, fuel, fuel w/separator, and cabin air, active carbon air filters fitting 2003-09 2.3L, 3.0L, 3.5L gas and diesel Mercedes, Dodge and Freightliner models.
Rounding out the Sprinter replacement parts line are all new turbochargers. Highway and Heavy Parts is now offering Turbochargers to fit version 1-5 on the OM612 engine. In addition to new turbochargers Highway and Heavy Parts has added new part numbers to the remanufactured turbocharger product offering range to cover nearly 98% of the turbochargers utilized in the Sprinter application.
For more information on these products or any other diesel parts from Highway and Heavy Parts (HHP), you can visit their website (http://www.highwayandheavyparts.com) or call them toll free at (855) 447-7278 to speak with one of their qualified professionals. HHP specializes in rebuild kits, cylinder heads, camshafts, crankshafts, fuel injectors, turbochargers, and gasket sets for diesel engines. Coverage includes: Caterpillar, Cummins, Detroit Diesel and International engines for On-highway, Off-highway, Marine, Power Generation and Natural Gas Markets.