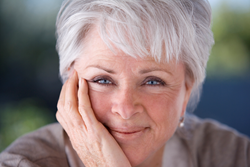 The School works for every participant who comes to it with an open mind. The results are more radical, more generous, than you can possibly imagine. — Byron Katie
Ojai, CA (PRWEB) September 30, 2013
The School for The Work is an expansive journey in self-inquiry. Each day during the School, many participants find that they are feeling freer and happier than the day before. Mental habits and constrictions fall away in the light of understanding. As the mind clears, the whole world brightens.
The exercises and activities in the School for The Work are designed to mirror the transformation Byron Katie went through after her experience of waking up to reality in 1986. She is present with participants from morning to night, directing every exercise, answering questions, and commenting on feedback. Issues covered include relationships, children and parents, anxiety, sexuality, body image, God, death and dying, addiction, health, money, and work.
"What fascinated me during the School is how Katie organized the program so holistically —activities followed one another in a way that created a massive learning curve. I am aware that what she does in The Work is beyond educational paradigms, and I am not saying this from a position of an evaluator, but as a professional interested in how people learn. I was amazed at the way she fit the content—the hard-to-explain, what is beyond what we are used to—into a perfect methodology." — Z. from Serbia
"The School works for every participant who comes to it with an open mind. The results are more radical, more generous, than you can possibly imagine." — Byron Katie
The Ojai Valley Inn & Spa is one of the world's most highly-rated resorts, with spectacular views and 220 acres of lush grounds.
Schedule
Sunday–Tuesday, 9–18 March 2014
Location
Ojai Valley Inn & Spa
905 Country Club Road
Ojai, CA 93023
Contact Info
Byron Katie International
805.444.5799
800.985.2843
Registration
Nearest Airports
LAX–Los Angeles International Airport (86 miles)
SBA–Santa Barbara Airport (51 miles)