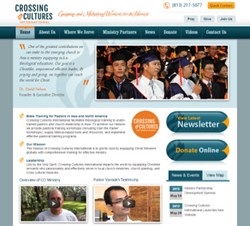 Tampa, FL (PRWEB) September 30, 2013
Websults LLC will be recruiting at the University of Tampa Fall 2013 Internship Fair on October 2, 2013. The event will occur on Wednesday, October 2, 2013 from 1:00pm - 3:30pm at Plant Hall, Fletcher Lounge on the beautiful campus of the University of Tampa.
For Spring 2014, Websults is seeking an intern to join the Tampa web design office to assist with website consulting and digital marketing projects. The Websults Spring 2014 internship program is an exciting opportunity for graphic design, business, MBA, or engineering school students who want to gain real world consulting experience.
About Websults LLC
Websults LLC is a website design and digital marketing firm with offices in Tampa Bay and Nashville, TN. Websults has designed and developed hundreds of company websites and actively manages online marketing campaigns for multiple clients across the U.S. For more information on Websults, please visit http://www.websults.com.