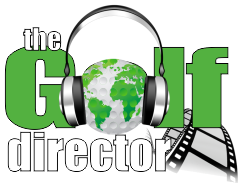 I think we need more focus on reaching new audiences. That is where The Golf Director can have the biggest impact!
Myrtle beach, SC (PRWEB) September 30, 2013
Like most golf destinations in the United States, Myrtle Beach needs to re-energize its golfing industry.
Perhaps the most concentrated golf marketing effort in the world exists in Myrtle Beach, SC involving its many resorts, courses, golf packaging groups, and other affected venues. Regardless of the effort, the golf industry (not just Myrtle Beach's) has struggled to find a solution to stagnant, if not declining play.
Among the many contributing factors to the overall problem, one may be the reality that marketing in general is in a transitory state. As firms of all types learn how to best harness social media and digital marketing, they must also assess the current effectiveness of former practices and determine where and how marketing dollars are best spent. Far too many groups are relying on email campaigns that are becoming less effective every day.
Jeff Gilder of Zeus Digital Marketing and creator of TheGolfDirector.com had this to say, "There are two obvious tasks at hand: perhaps the toughest is to somehow stimulate and grow a seemingly stagnant industry; the other is to do a better job of reaching the active players and getting them to Myrtle Beach, whether they are returning or new visitors. The Golf Director can certainly play a significant role in the latter of the two, and hopefully be a positive contributor to the overall Myrtle Beach golf industry."
Digital marketing has proven to be both an efficient and effective means to reach specific targets with a relevant message. The Golf Director combines social media, internet radio, on-demand video, and search marketing to engage golfers. In addition to discussion forums, blogging, a tournament calendar, photo, and video galleries, the interactive platform will deliver news, entertainment, interviews, and course reviews in both live and recorded podcast formats. Participants who miss live airings will be able listen and view on-demand or download programs and course reviews to their smart phones, tablets, or desktop devices.
Running on the Zeus Digital Network backbone that reaches 170 countries and territories, all 50 states, and over 20,000 cities The Golf Director has the ability to draw from an existing audience base that consistently delivers over 5 million monthly listener sessions and millions of ad impressions. "Our mission is simple," remarked Gilder, "We're here to assist the golf courses, PGA Professionals, golf marketing companies, resorts, and other associated venues reach a new audience and engage new clients."
Visit the Golf Director at http://thegolfdirector.com or find their growing podcast archives at http://radio.thegolfdirector.com. For marketing information, contact Jeff Gilder at jeff(at)thegolfdirector(dot)com.